The Mandalorian Pinball – Quick Rules (3M's and Extra Ball)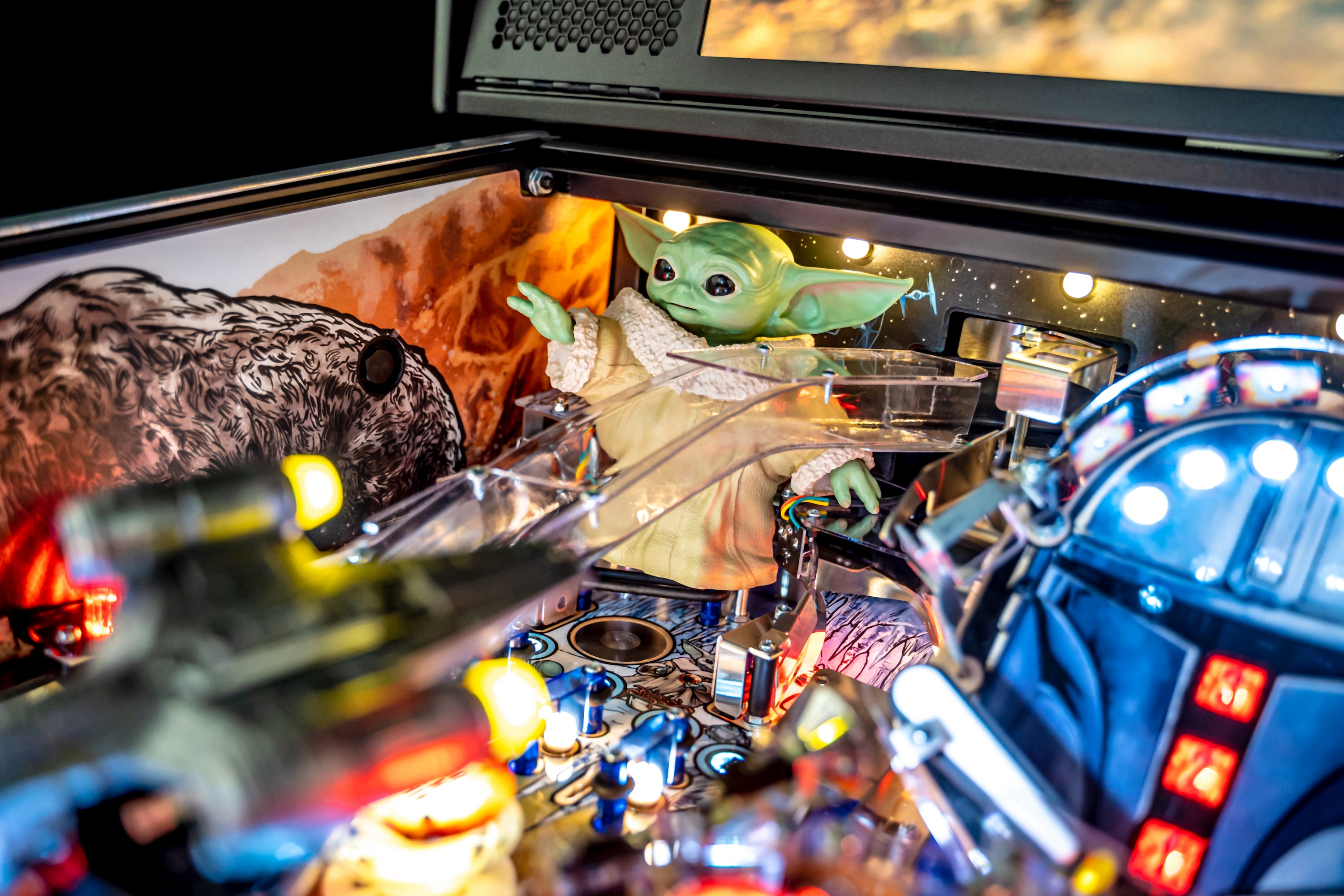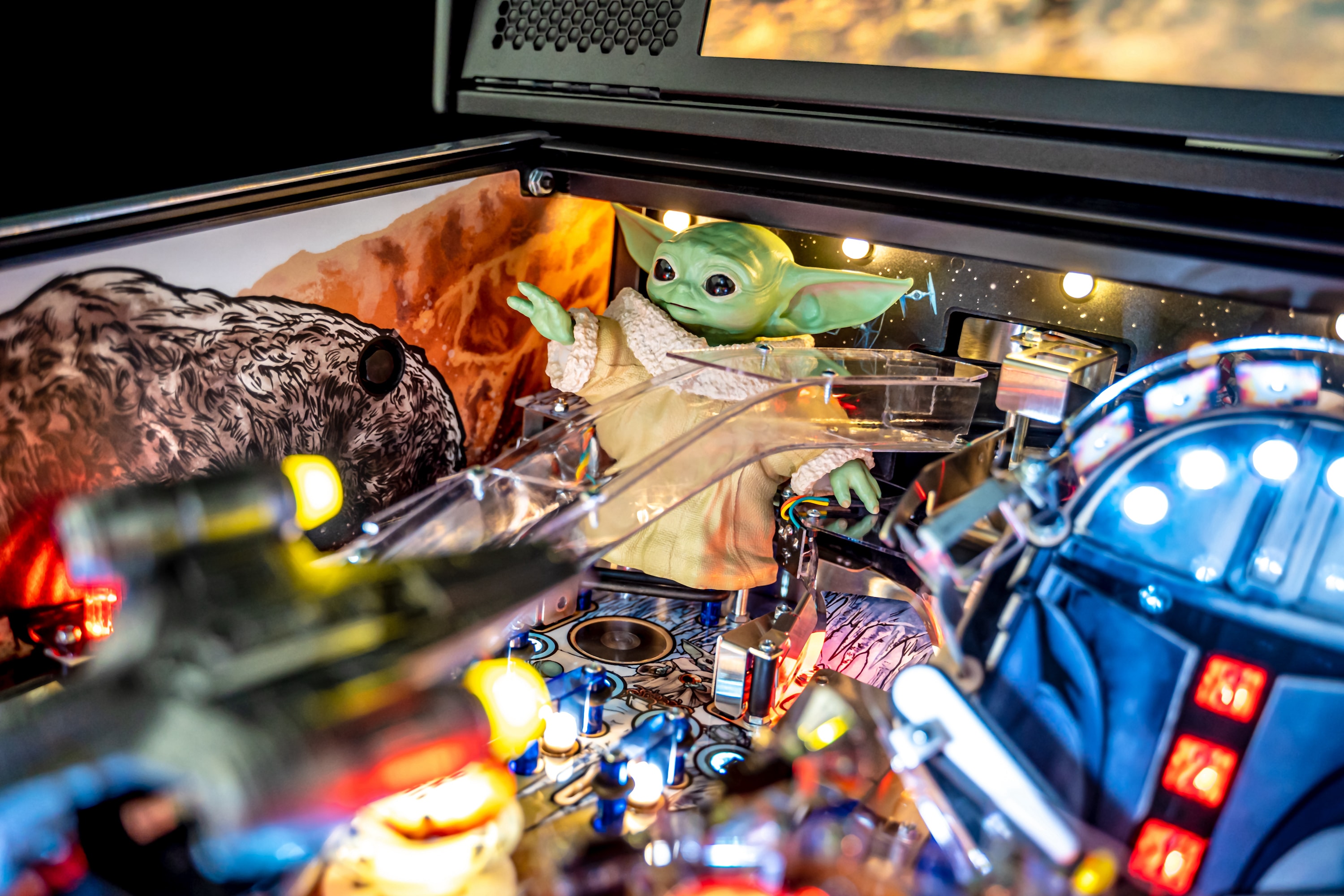 Learn the quick rules to The Mandalorian Pinball by Stern. Get an idea of the 3M's (Modes, Multiballs, and Multipliers) as well as how to get extra balls.
Modes:
Missions
Shoot the left and right ramp in any order
Shoot the lit left scoop to start the mission
Completing missions and other tasks awards you Beskar that can be used to purchase items in the Foundry.
Multiballs:
Razor Crest Multiball
Shoot the center ramp Razor Crest target 3 times
There are different versions of the Razor Crest Multiball each with different rules. After you complete a Razor Crest Multiball, getting to the next multiball will take more hits to the target.
Multipliers:
There are three ways to add a +1X playfield multiplier:
Complete Boba Fett targets
Complete Hunter
Complete Scope
If you have all three of the above multipliers running then you will get a +5X for a total of a 6X playfield multiplier.
Extra Balls:
Light an extra ball to be collected in the left scoop by:
Starting enough missions
Trade for one at the Foundry
The Child might randomly light one
---
Video and Detailed Rulesheet:
Stern Official Rulesheet: https://stern-wagtail-1.s3.amazonaws.com/media/documents/Mando-Rule-Sheet.pdf