Deadpool Pinball – Quick Rules (3M's and Extra Ball)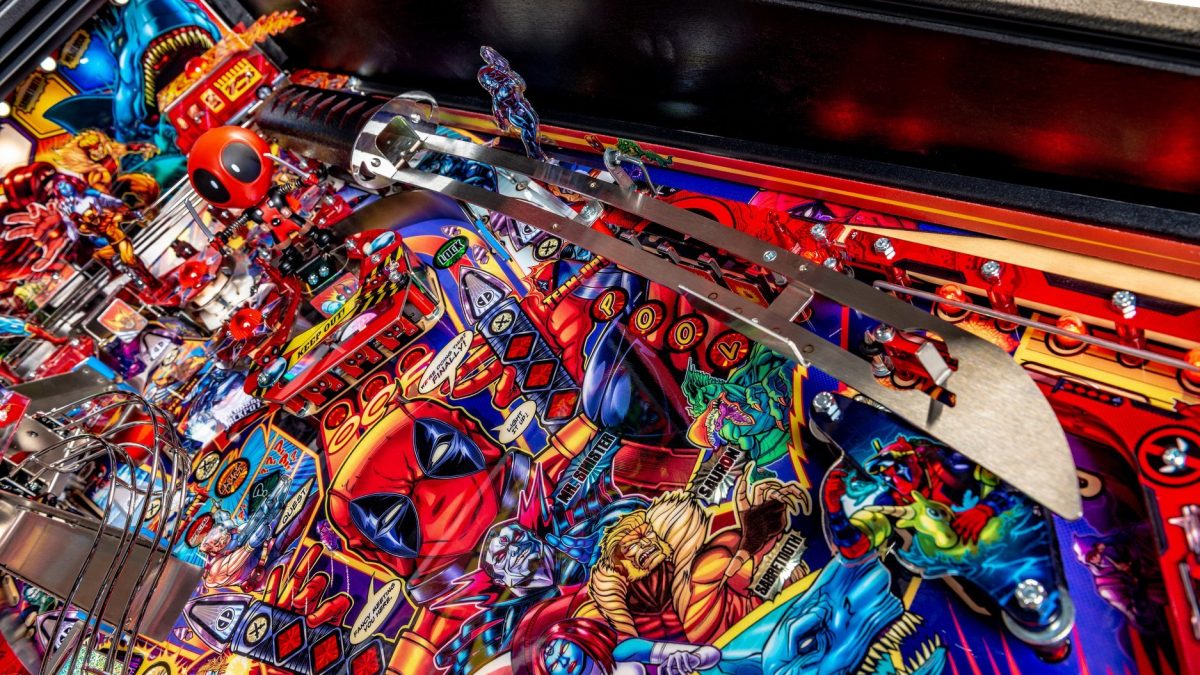 Learn the quick rules to Deadpool Pinball by Stern. Get an idea of the 3M's (Modes, Multiballs, and Multipliers) as well as how to get extra balls.
Modes:
Battle is qualified at the start of each ball
Hit the scoop to select which character you want to fight
Hit the flashing shots to hurt the enemy
Once enemy is defeated the scoop is lit for a limited time for final shot and big points
To qualify another battle hit all of the "Dead" targets on left
Select Sabertooth first to get an easy win by hitting the orbits to get it into the pops. For the harder battles you can get team-ups by hitting the ally shots multiple times so that they remain lit before starting a battle. You can also get Quests to select in the scoop by hitting the right orbit and then getting enough orange chimichanga shots.
Multiballs:
The quick 2 ball multiball is at the Lil' Deadpool. This is a great multiball to help defeat Juggernaut so try to get your first ball locked before you start the battle.
Knock down drops in front of Lil' Deadpool
Hit the standup under the Lil' Deadpool twice to lock the ball
Second ball will launch and use it to hit the Lil' Deadpool drops to start multiball
Jackpots start at Lil' Deadpool then move to red lit shots
Ninja Multiball is the 3 ball multiball.
Lock balls in the katana shot that goes across the playfield to the back ramp
Hit the "Pool" targets on the right to light each lock
Three balls locked in the katana starts multiball
Jackpots at lit shots and then back to the katana for super jackpot
Multiplier:
The playfield multiplier is increased at the SNIKT shot. To hit the SNIKT shot your have to hit the target just right of the center spinner and ricochet the ball left up the back ramp. This will give you a time limited multiplier that can be increased with another hit of the SNIKT shot.
Extra Balls:
Collect an extra ball at the scoop after one of the following:
Collect 25 weapons by hitting lit weapon shots and then collecting them in the scoop
Collect 50 ninja stars by hitting pop bumpers; then lit blue shots
---
Video and Detailed Rulesheet:
Tilt Forums Deadpool Rulesheet: http://tiltforums.com/t/deadpool-rulesheet/4311