Avengers: Infinity Quest Pinball – Quick Rules (3M's and Extra Ball)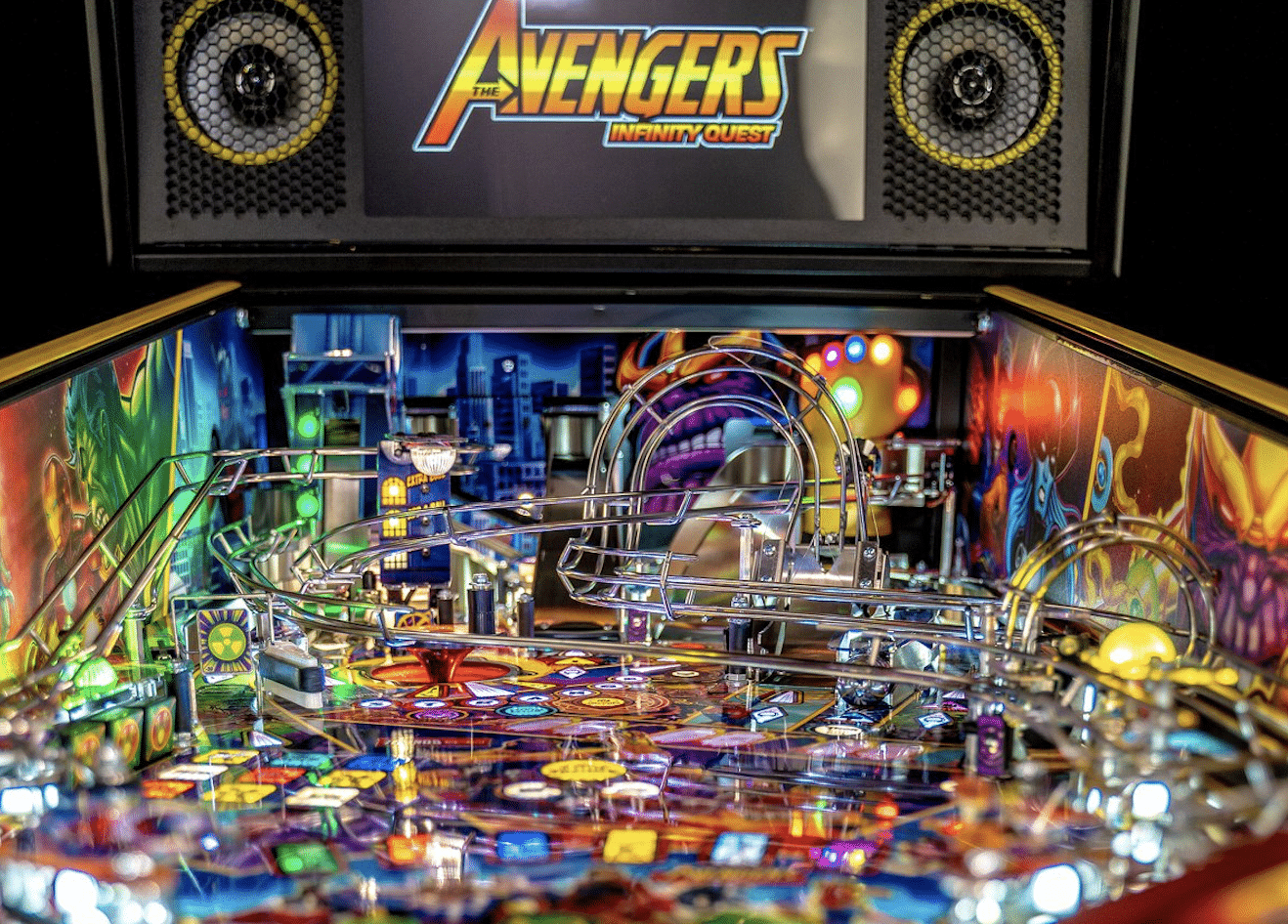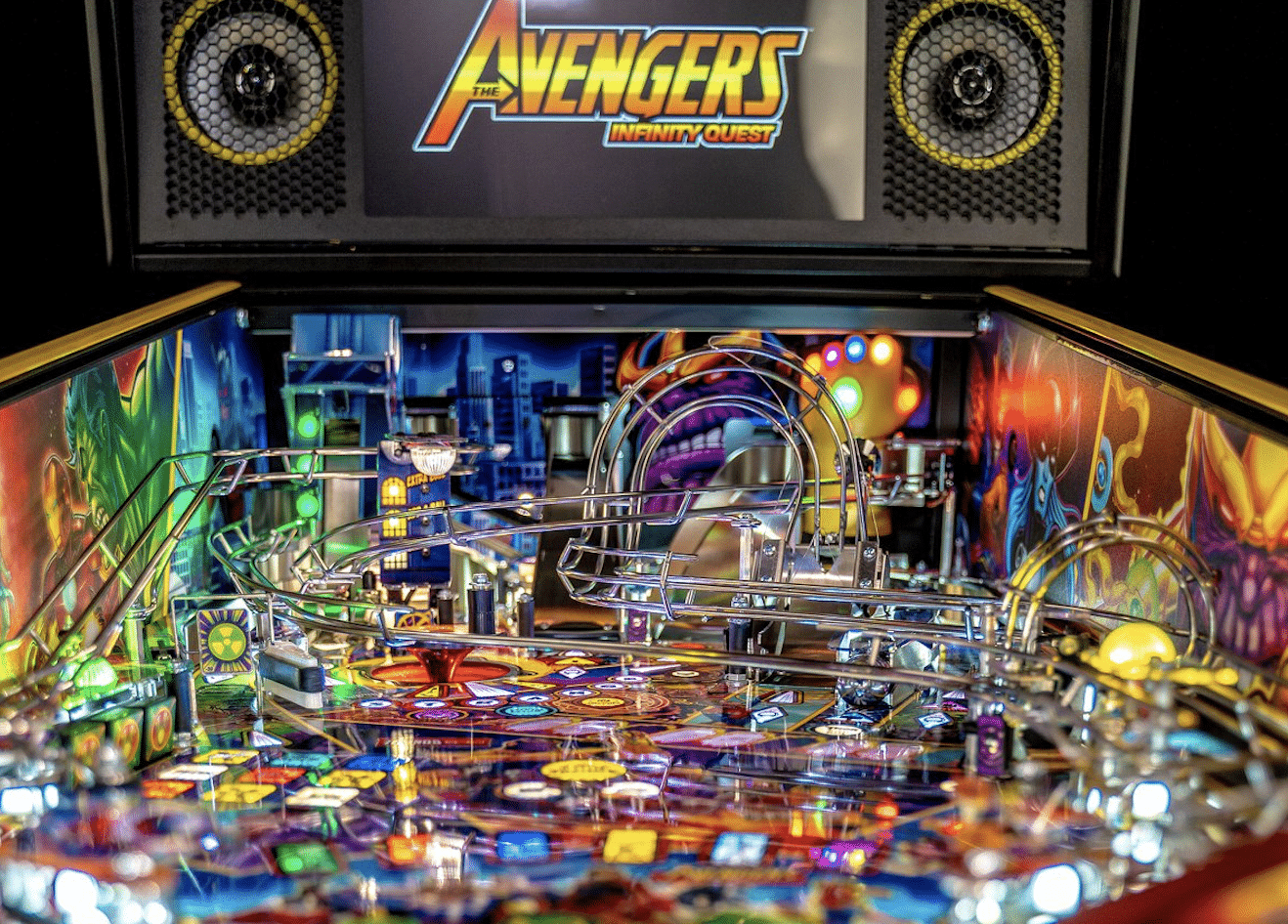 Learn the quick rules to Avengers: Infinity Quest Pinball by Stern. Get an idea of the 3M's (Modes, Multiballs, and Multipliers) as well as how to get extra balls.
Modes:
Infinity Gem Quests
Spin the Dr. Strange disc until you spell STRANGE to open the portal
Shoot the right ramp to hold ball above upper flipper
Choose and start your quest
Each quest has its own rules and shoots
Once the quest has been completed then you can collect the gem at the right ramp
Hitting the Dr. Strange disc after the ball goes through the right inlane gives you 2x per spin. After collecting the gem you can set it on one of the shots by hitting that shot. Gems give you different power-ups to help you advance.
Multiballs:
Thor Multiball is the easy 2 ball multiball.
Hit the Thor captive ball to spell THOR
Hit the Thor captive ball again to start the multiball
Jackpots are at lit shots
Hitting enough jackpots lights the captive ball to collect a THOR letter
After spelling THOR you can hit the Avenger's Tower for super jackpot
Iron Man Multiball is a 3 ball multiball.
Light each of the letters in IRON at the lanes
Spinning the Dr. Strange disc moves the lit lanes around
One all IRON letters are lit then ball locks are available at the Avenger's Tower
Lock 3 balls at the tower to start the multiball
This is a phased multiball; hitting lit shots to light the Dr Strange disc to collect STRANGE letters
Once STRANGE letters are collected you need to hit the Avenger's Tower to collect the super jackpot
Multiplier:
There isn't an overall playfield multiplier, but the Reality Gem gives a shot multiplier depending on the shot the gem is placed at.
Extra Balls:
Light an extra ball at the Sanctum target by
3 completions of the Bullseye targets
2 waves of Super Targets
Collect 8 trophies
Complete 2nd Hawkeye Challenge
Hit Captain Marvel: 50 ramps on Premium/LE or 1500 spins on Pro
50 combos
---
Video and Detailed Rulesheet:
Stern Official Rulesheet: https://sternpinball.com/wp-content/uploads/2020/09/AIQ-Rule-Sheet.pdf