Please consider donating to Project Pinball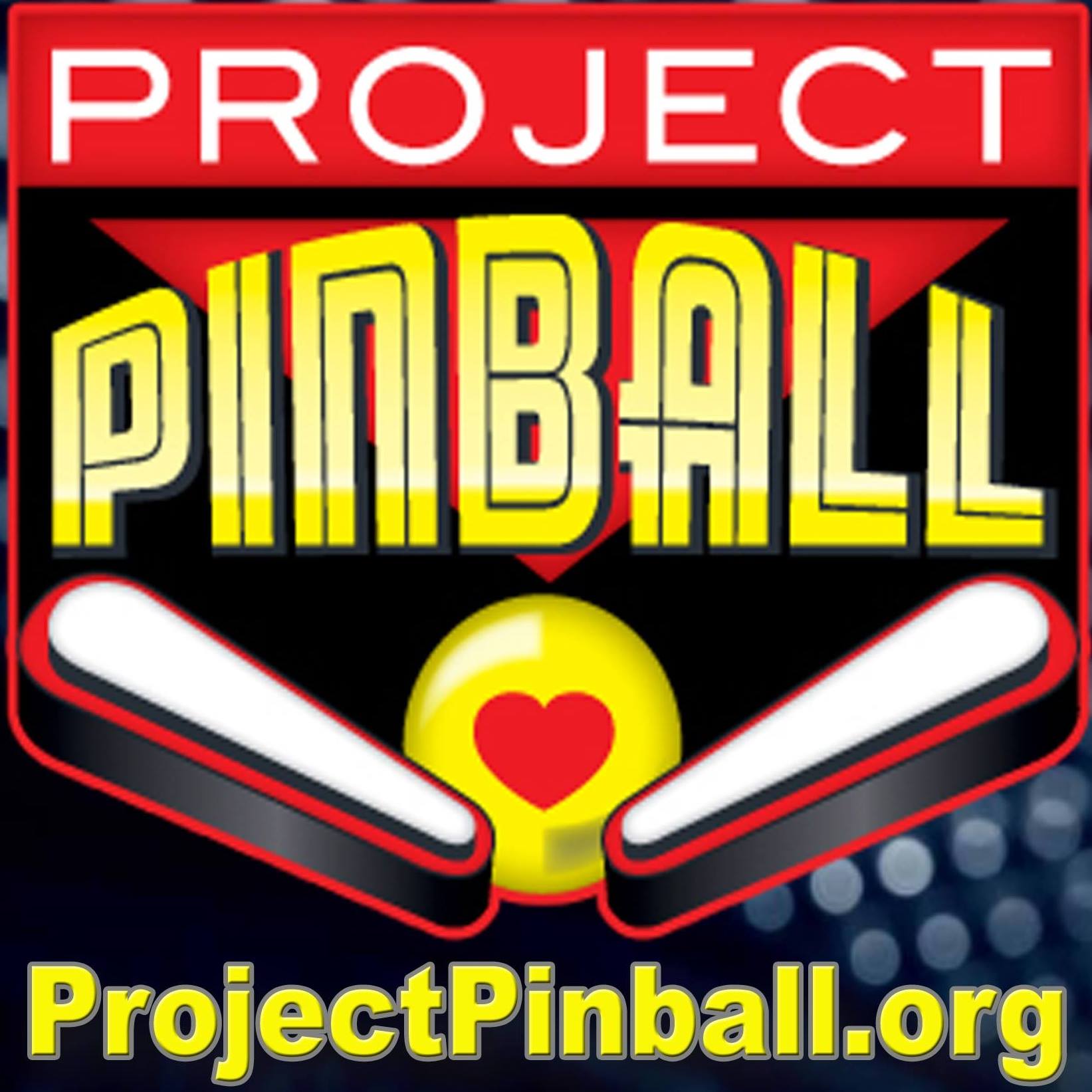 If you haven't heard of Project Pinball, they are a non-profit charity that provides free pinball machines to Children's Hospitals. The following is on the About page on their website:
"Headquartered in Bonita Springs, Florida, The Project Pinball Charity is a registered 501(c)(3) non-profit organization that places pinball machines in Children's Hospitals to provide recreational relief to patients, family members, and hospital staff. We have been donating and maintaining pinball machines since 2011, and have since become a nationwide organization with pinball machines in hospitals across the United States. We provide all the equipment, parts, supplies and the regular maintenance at no cost to the hospital."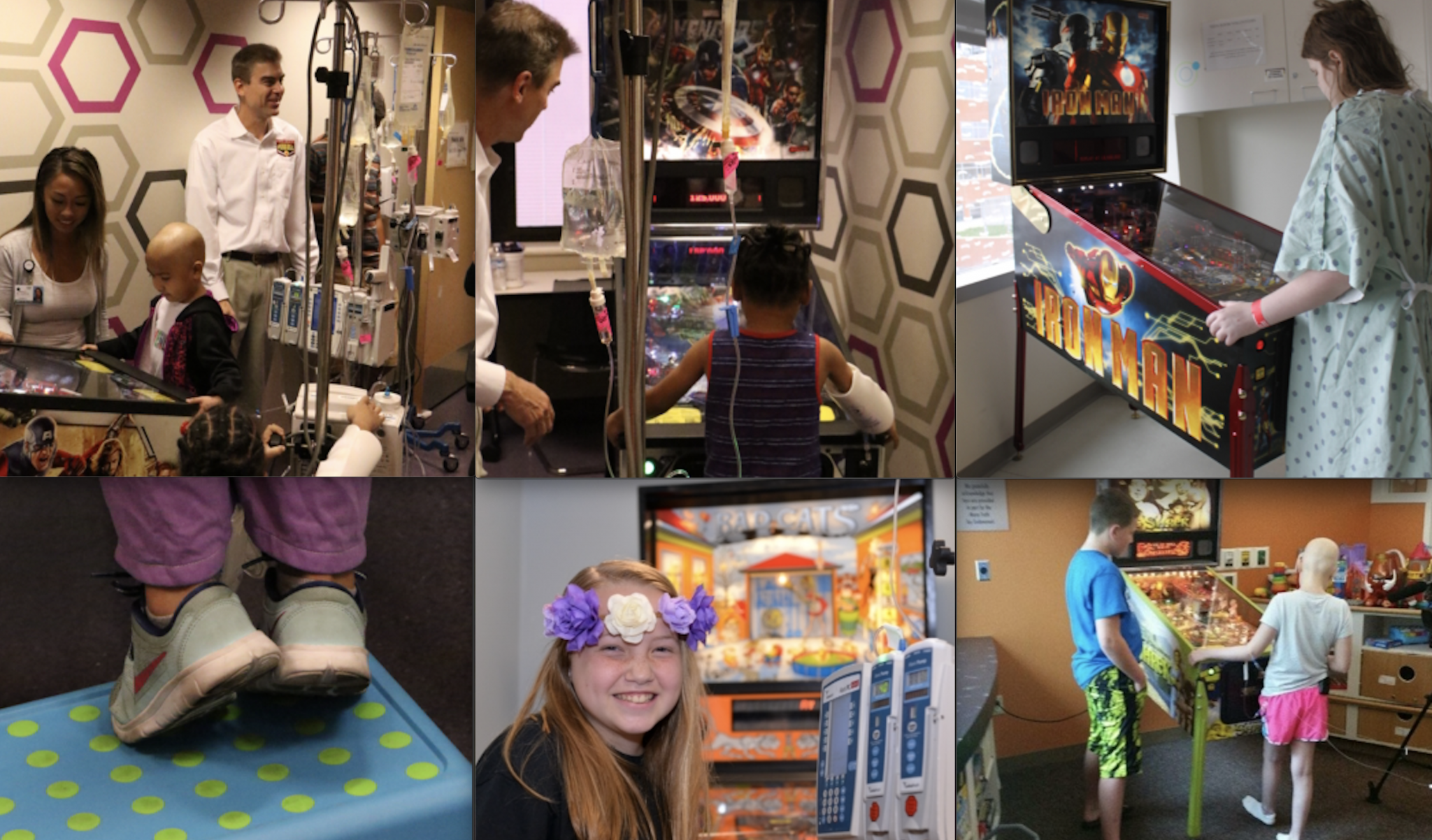 Our good friends Jason Fowler and Matt at the Slap Save Pinball Podcast are running a special fundraiser for Project Pinball over the next few weeks. Here is how it works:
Jason is selling a beautiful collector quality/near collector quality Gorgar pinball machine and all funds from the sale will go directly to Project Pinball to help fund placing a machine (not the Gorgar) in a local children's hospital, Cardinal Glennon Children's Hospital.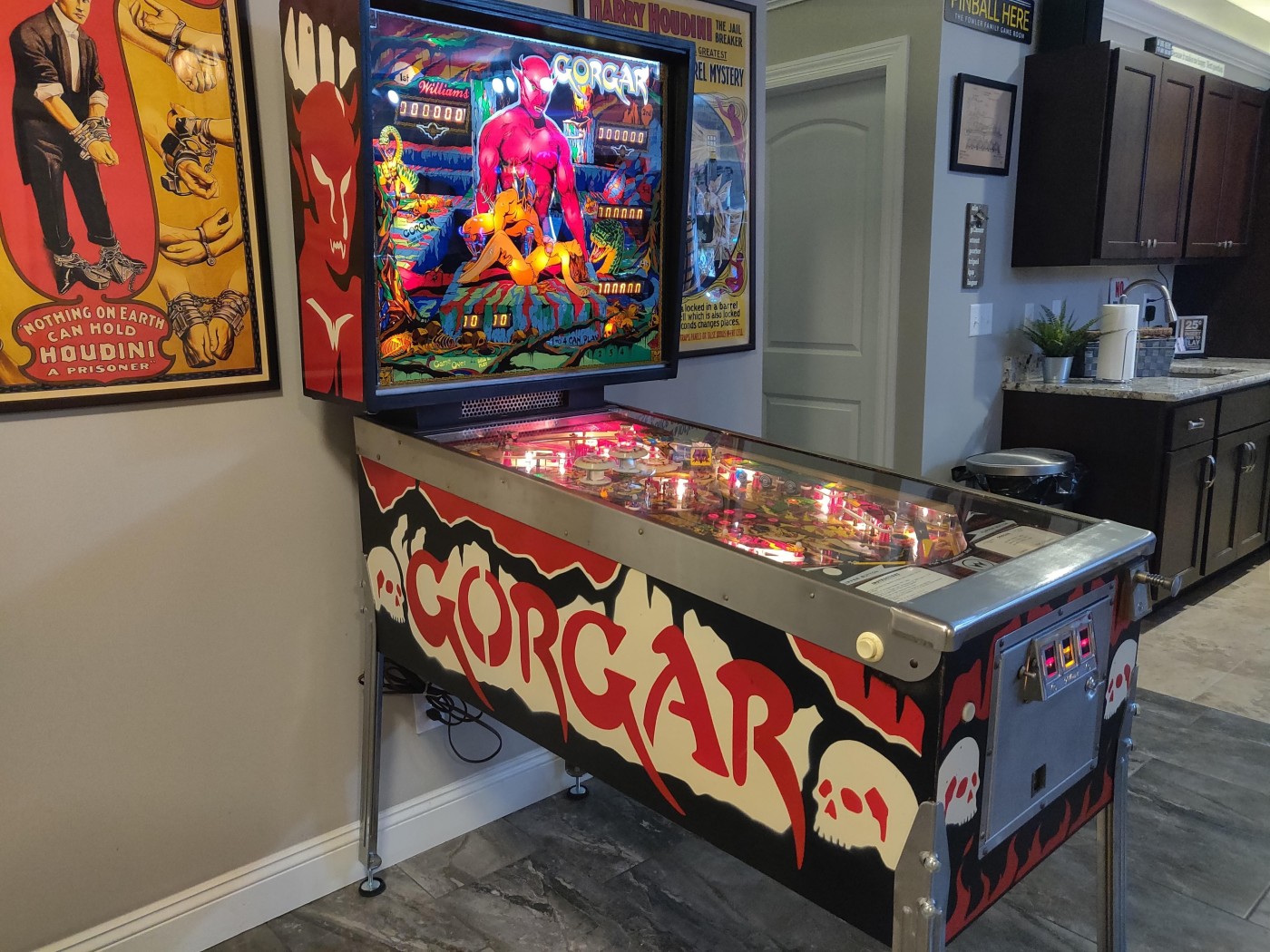 In addition to the Gorgar machine, the person with the highest bid also wins the following:
Incredible Stern swag pack, featuring translites, toys and more. It is in transit at this time and there will be an itemized list added to this the same day it is received.
Two Multimorphic Translites and T-Shirt. (In transit)
SIGNED Limited Edition Beetlejuice Translite by Christopher Franchi (photo below) encased in an awesome LED Lit Translite Frame by Brad at LIT FRAMES.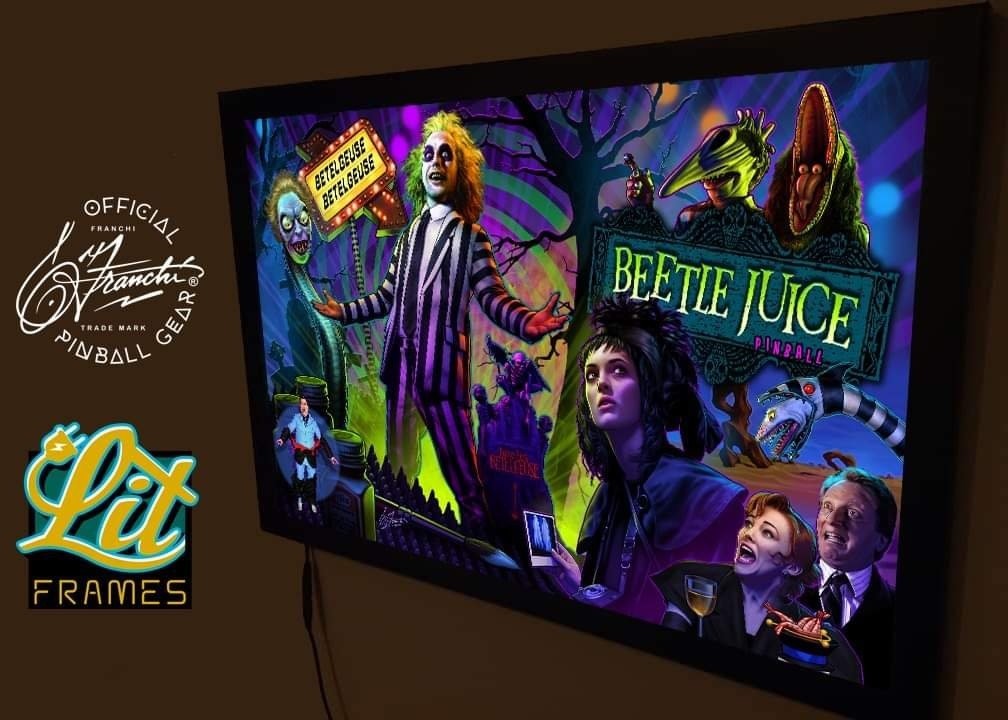 Premium framed certificate commemorating the sale of the machine and describing the funding and thanking the purchaser.
An offer, if the end purchaser accepts, to be interviewed by Matt and Jason on our podcast and thank them personally.
If the buyer picks up the machine in person, Jason will put them up in a local hotel, and offer his game room free, for their use and up to two guests, the entire time they are in St. Louis in addition to joining us in person, on a special stream.
Dinner and drinks with SSPP hosts Matt and Jason, in one of several restaurants you choose. They will happily pick up the tab for the buyer if you accept (requires personal pickup).
It will be an auction style sale that goes until September 10th. To bid, contact Jason at slapsavepinballpodcast@gmail.com.
Editor's Note:

Hello friends, this is Jeff, editor and creator of This Week in Pinball. I would like to publicly vouch for the seller of the Gorgar machine, Jason Fowler. He is trustworthy and honest and one of the best people I've met in this hobby. Salt of the earth kind of guy. Bid with 100% confidence.

This a special post today, and thank you for your consideration of supporting Project Pinball, it is a great organization.

Jeff