The TWIPYs are here! | The TWIPY Challenge | Alien Gameplay | Franchi Updates | Stern Teases Topper | New Tutorials | New TOTAN Code

— QUICK HITS —
---
It's Time For The TWIPYs – Saturday, March 27th!!
We are so excited to celebrate the hobby with you with the TWIPY Pinball Awards THIS Saturday, March 27th at 8PM Eastern / 7PM Central!! Tune in to TWIPYs.com to watch!
Last week we revealed the TWIPY Awards Program to preview some of what to expect – this year we have a lot of surprise presenters!
We also released the first teaser for the TWIPYs which you can check out below – and keep an eye out for our second teaser TOMORROW which will have a sneak peek at one of the Special Presenters that will be joining us Saturday night during the show!
---
The TWIPY Challenge
We're doing a fun challenge this year for the TWIPYs – name the TOP FIVE finishers for the Game of the Year IN ORDER and you will be entered in to win a TWIPYs prize pack!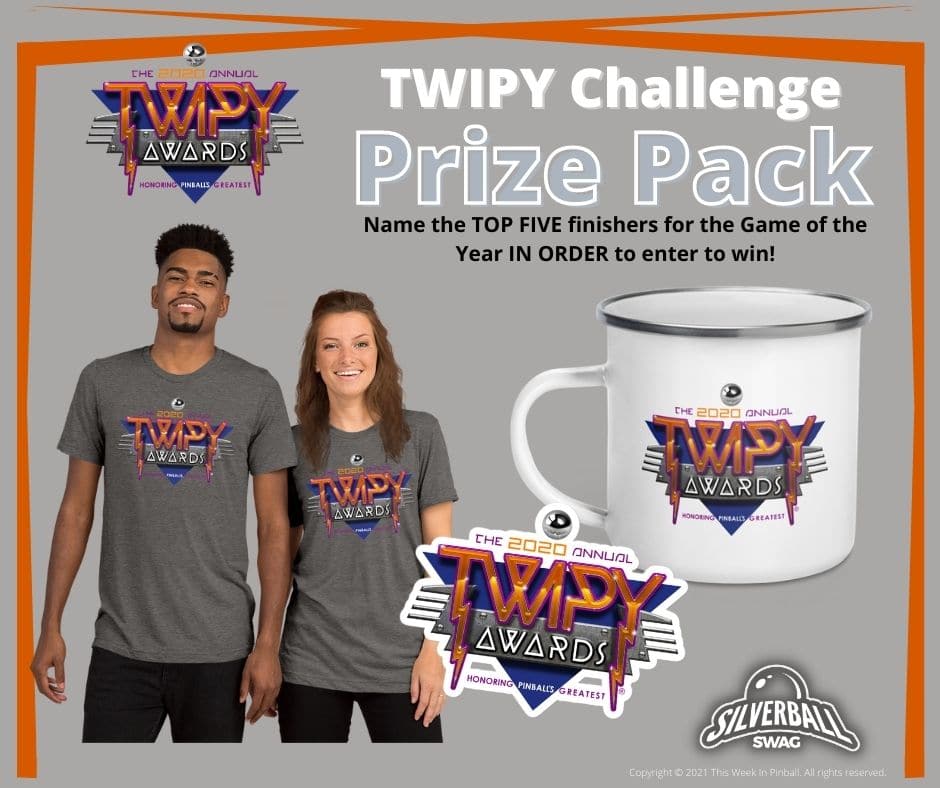 All you have to do is post your picks with #twipys to either Facebook, Twitter, Instagram, or YouTube – OR you can post your picks on this Pinside thread.
Like this, which shows last year's top five: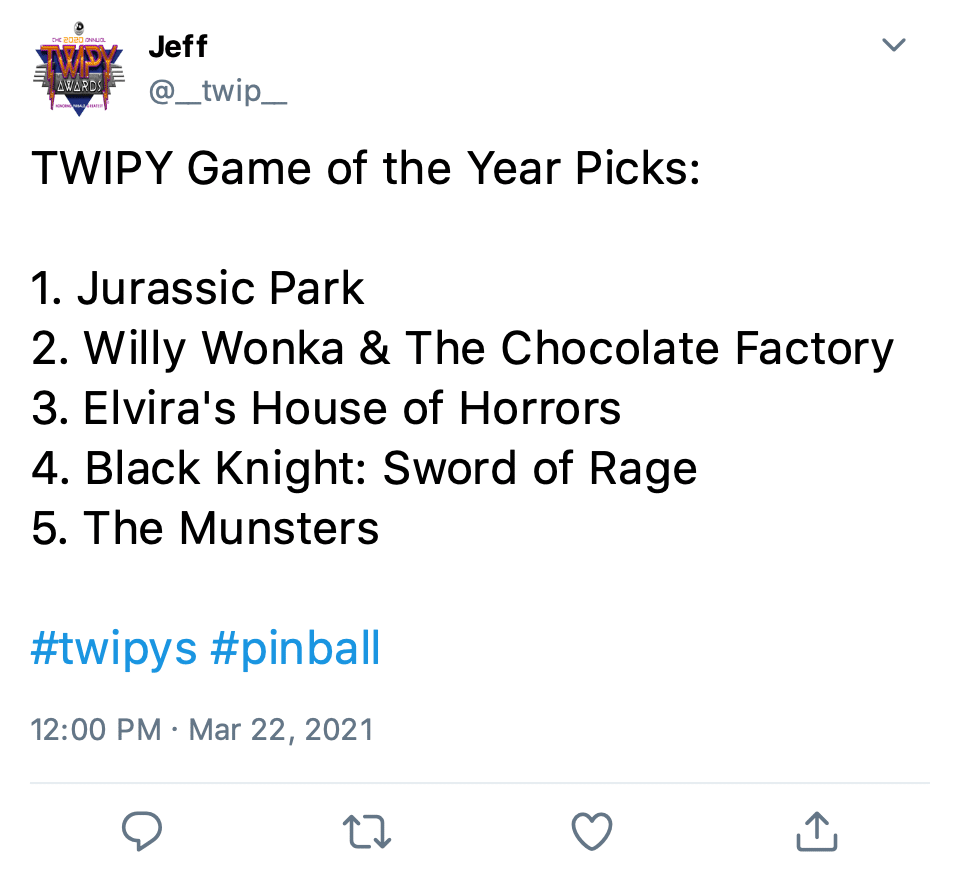 The nominees for Game of the Year are:
Avengers: Infinity Quest
Guns N' Roses
Heavy Metal
Heist
Hot Wheels
Rick and Morty
Stranger Things
Teenage Mutant Ninja Turtles
The correct order will be revealed in chat during the TWIPY Awards Show – enter now!!
---
The Super Awesome Pinball Show: Alien Gameplay
Last weekend Christian Line of The Super Awesome Pinball Show visited CoinTaker to check out the first production game of the new version of Alien Pinball – check it out!!
---
Christopher Franchi Updates
Speaking of The Super Awesome Pinball Show, Franchi released an update of what he's working on, including a game for Chicago Gaming Company and American Pinball. He also shares that we will see Franchi pinball art this year!
---
Last Week's Poll Results
---
Stern Teases Stranger Things Topper
Last week Stern Pinball sent out an email to Stern Insiders which included a teaser about "something sitting on Brian Eddy's desk". You can view the teaser picture on this Pinside post.
The message to Stern Insiders also referenced the "Upside Down" from Stranger Things, and a Pinsider pointed out that the image file was named stranger-topper-tease.png.
Stay tuned to check out the new topper soon!!
---
New Pinball Skills Tutorials
Last week we saw some amazing new YouTube videos by Abe Flips showing specific flipper skills – check them out!
---
RayDay: Avengers Pinball Tutorial
Raymond Davidson released an Avengers: Infinity Quest tutorial last week on YouTube – check it out!!
---
New Code: Guns N' Roses and Willy Wonka
---
Tilt Amusements New Hire
Last week Trent Augenstein of Tilt Amusements announced the hiring of a new Director of Sales and Marketing – Troy Smith! Check out the announcement below!
---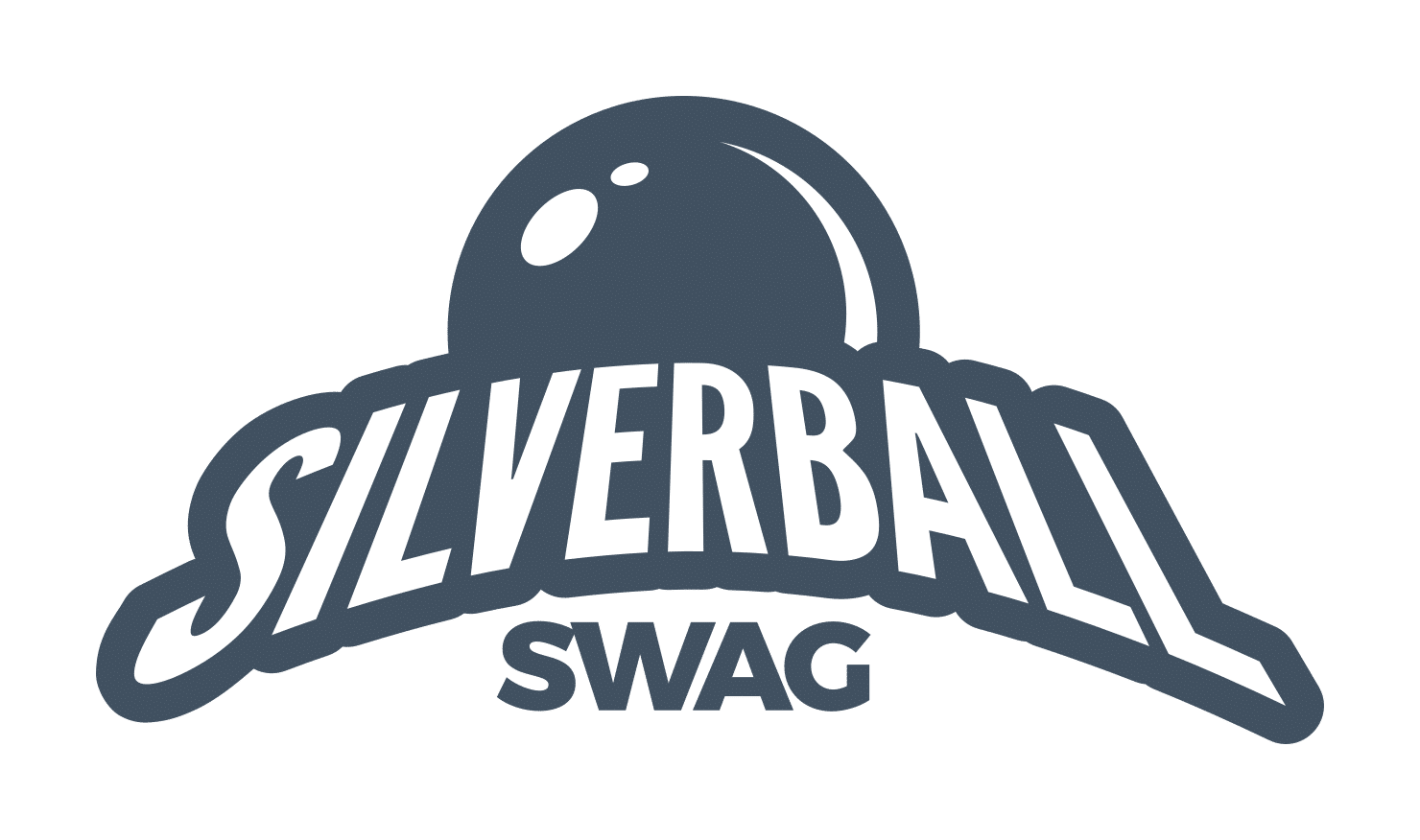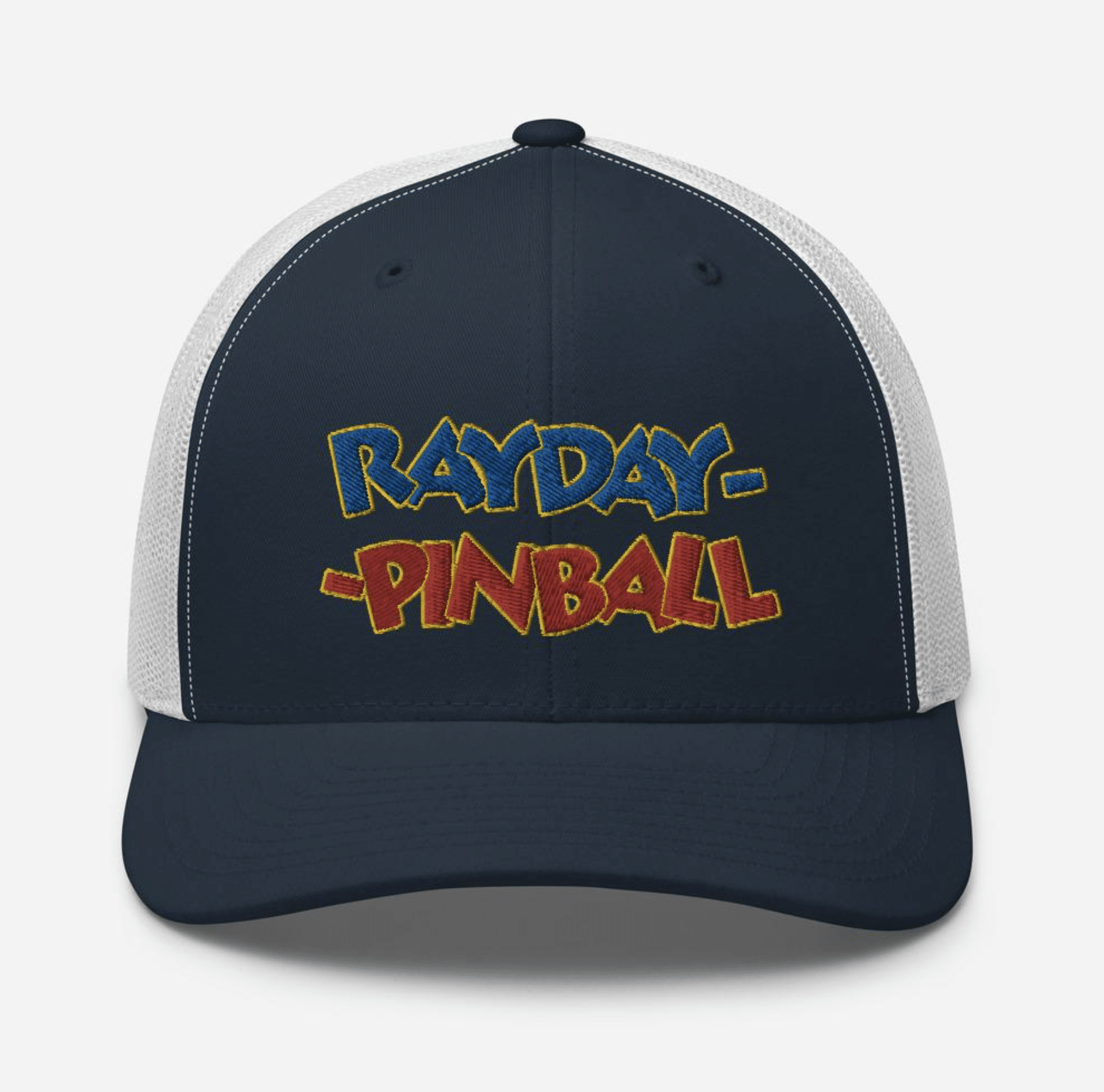 ---

— Cool and Crazy Stuff —
New TOTAN Code
Back in 2018 we covered a story about Pinsider noitbe1 who is working on additional code for Tales of the Arabian Nights. He recently provided an update on this project on Pinside, sharing:
"I haven't posted a video for a long time so here is a testing phase video with the star trek mode and with the PIN2DMD screen.
The fluidity of the video and performance has nothing to compare with before: it's great.
The rule are now harder with all the good old tales harder to acheived and no more easy advance tales in the make a wish (it still exists but it's not always apears)"
You can follow along with his progress on this Pinside thread. And check out the video below!
---
Other Quick Hits:
Congrats to Pinball Profile on your 300th episode!!
Happy birthday Dennis Nordman, Keith Elwin, Snow Galvin, and Brian Allen!!
---

Other Manufacturers
More

Team Pinball: The Mafia

Circus Maximus: Kingpin, Python's Pinball Circus

Homepin: Thunderbirds, Chinese Zombies

Suncoast Pinball: Cosmic Carnival

Great Lakes Pinball: Exposé

Dutch Pinball: Bride of Pinbot 2.0, Bride of Pinbot 3.0 (on hold), The Big Lebowski (production/legal issues)

Silver Castle Pinball: Timeshock

Phénix Pinball: Goblin Contest

Pinball Adventures: Punny Factory, Sushi-Mania, Ninja Mania, First Class, Canada Eh!

Disclaimer: Any articles, interviews, or mentions of pinball manufacturers or pinball products is NOT an endorsement.