Sponsored Guest Post
Introducing Orion's Belt – The Next Revolution in Pinball Lighting from Pin Stadium Lights!

Why should every pinball in your collection have Orion's Belt?
The ultimate addition to your Pin Stadiums! Welcome to the future of lighting for your pinball machine. Pin Stadium has transformed from a product to a pinball lighting company. All we do is focus on highly advanced technology in lighting for your pinball machine with very easy installation and compatibility with any pinball machine with each of our products. Thanks to the loyal support and overwhelming response to the Pin Stadium product we launched with, we have been able to harness that energy and create the next level companion product to your existing Pin Stadium set up. This is the ultimate in lighting control, versatility, technology, and all out dazzling results that will transform your machine past the future with Orion's Belt!
What is Orion's Belt?
Orion's Belt is a Wi-Fi enabled app controllable complete flasher system solution for your pinball machine. It is the result of all of the input and dreams from our customer's bundled into this new powerful product. It was time to do something ground breaking again and to give collectors/operators unlimited control with maximum eye boggling results!!
Any color, any brightness level, at any time, then take that and multiply it 4x, and you've got Orion's Belt. You will see things you never thought possible and also play better since now you can visually use unique flasher colors to identify events happening in the game no matter what you are doing on the playfield. Here is the list of features:
• Individual Unlimited Flasher Color and Brightness Control
• Choose from 16 Million Different Colors Including: Warm, Sunlight, Natural, Cool, and X-Treme White
• Multi-Trigger Point Technology
• 4 Stage Color Flasher Spectrum Blaster
• Individual Brightness/Dimming Control
• Unlimited possibilities of color combination effects
• 5 Top Secret Hidden Buttons for even more fun
• Auto-Synchronizes to game modes and events
• Invisible discrete mount under existing Pin Stadium
• Compatible with the Pin Stadium App
• Works on any pinball machine
• Easy 10-15 minute install
• Compatible and transferable to any machine
• Stealth hidden Magna-Mount
• Side/Art Mirror Blade compatible
• Integrated Built-In Invisi-Shield
• Dazzling and mind blowing effects never seen before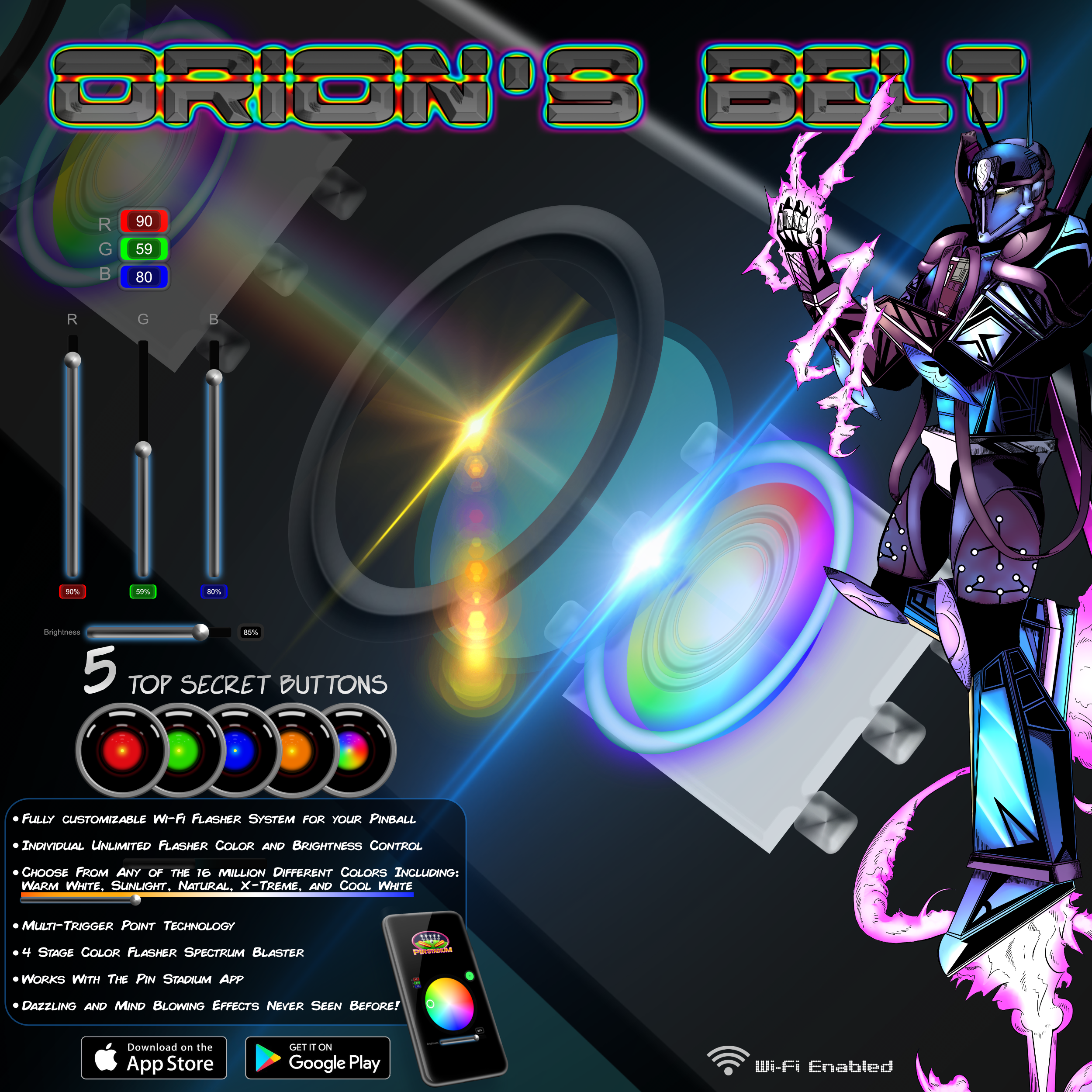 Frequently Asked Questions
How soon can I purchase this?
12pm EST "High Noon" September 19th, 2018. So NOW!
Where is the link to purchase?
How many will you be making on this first run?
200 of them total. If you order a Pin Stadium kit along with Orion's Belt, you will get one of the 50 "Premium" spots available. These will be first to ship and attached to your order confirmation email you will receive a "Special Delivery" Pin Stadium security access bit chip that will randomly assign you one of those spots. The chip will have an high security bar code that you will can try to attempt to decode to determine which number you are assigned. We will provide hints on how to determine this. This should be fun!!!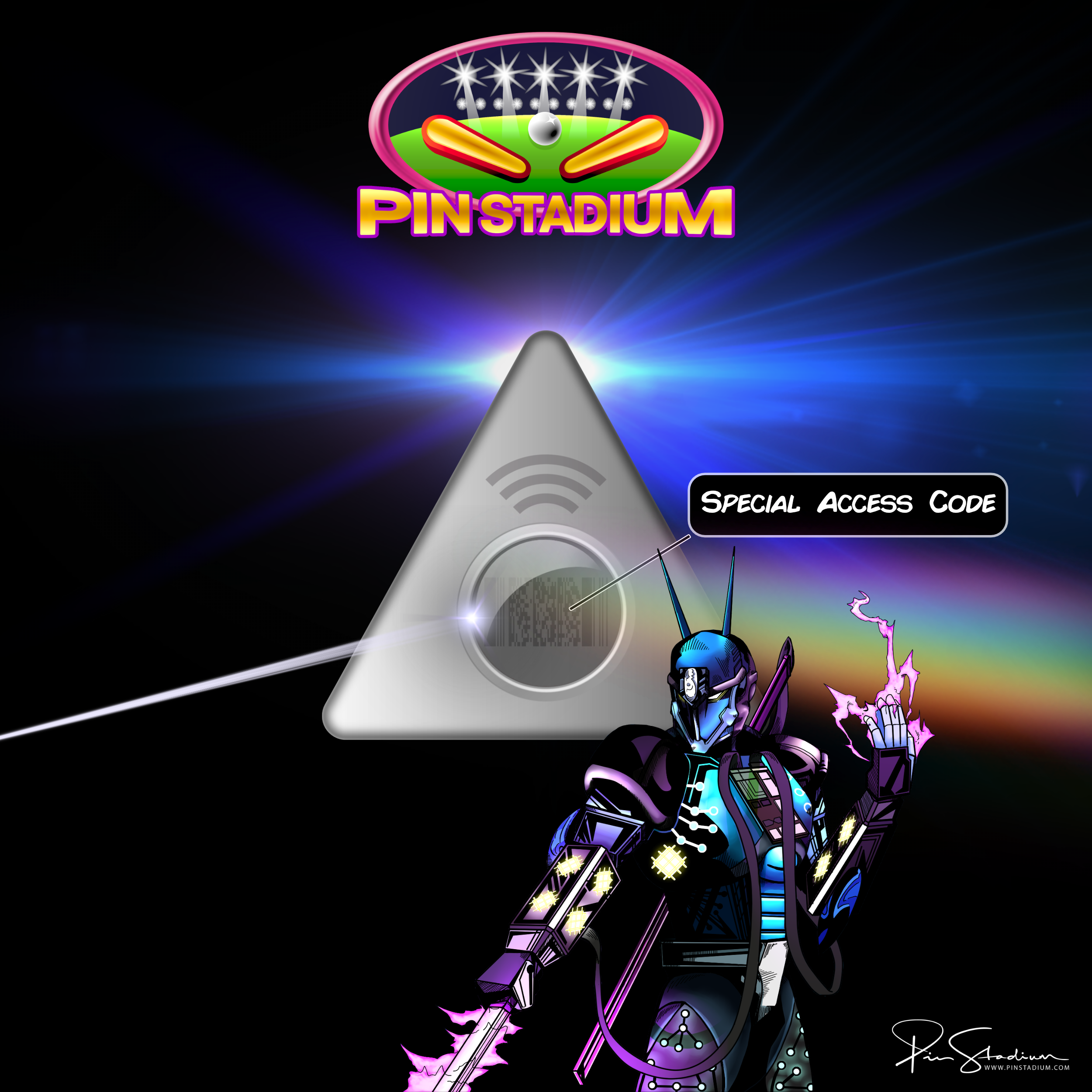 How soon will these sell out?
We anticipate rather quickly as there are thousands of Pin Stadium owners across the world. We suggest placing your order as soon as you can. As long as you can place an order then that means you are in!
How soon can I get them from the time of purchase?
Production has already started and they will start shipping in approximately 4-6 weeks, and maybe even sooner if you are in the Premium group.
What is the price?
$259.00
Is there a limit as to how many I can purchase on this first run?
No not at this time, but that may very well change. The first 100 will be unlimited but the remaining 100 spots we may need to impose a limit so that others can get a chance to own a set. If that is the case and then you will be notified during checkout.
---
---
---
I want to hear even more about the product, development and background of it. Tell me more and behind the scenes on the creation of it!
---
---
---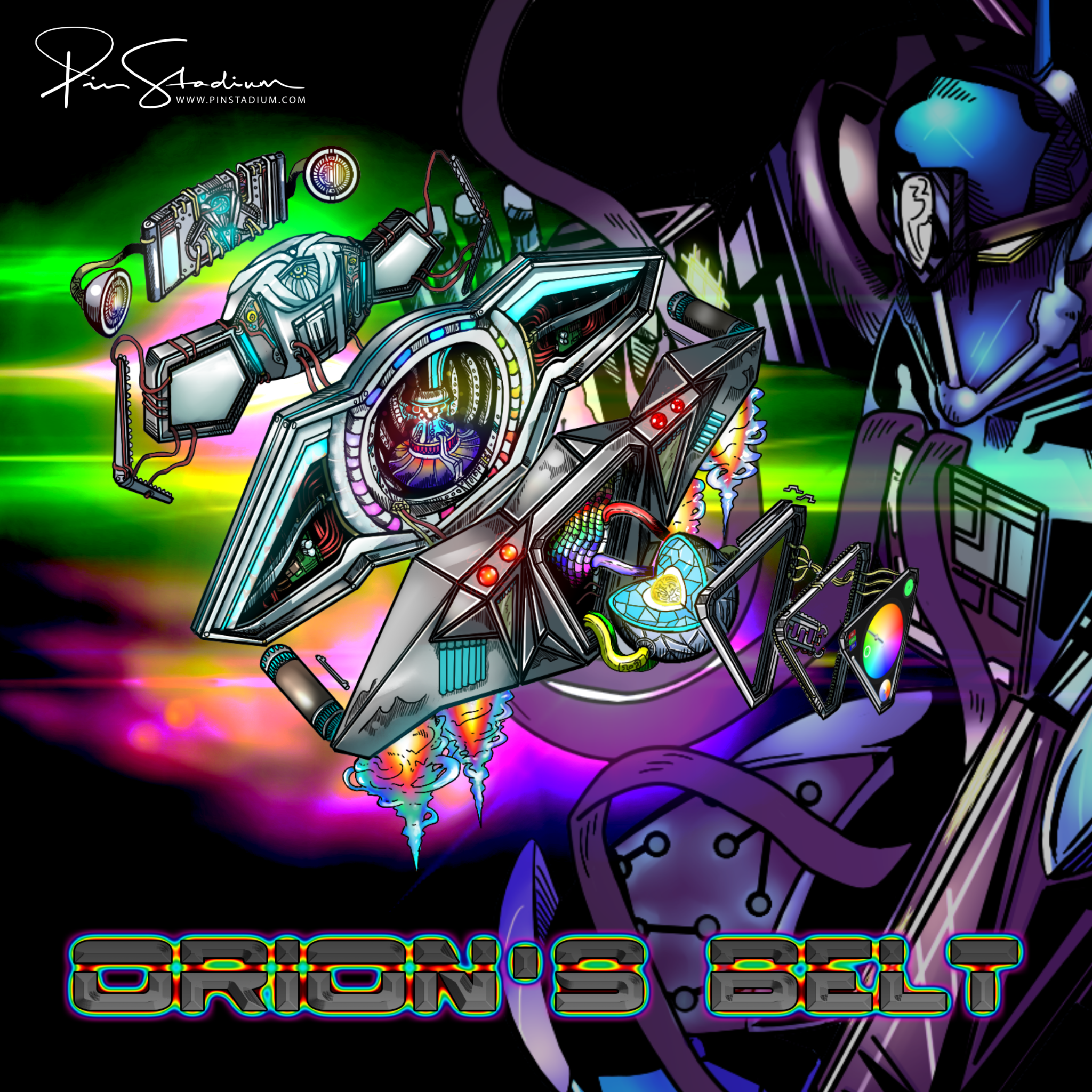 Orion's Belt has been in development since the beginning of the year. The Pin Stadiums have the ever popular UV+Glow flasher option and customers liked them so much that they asked if it was possible to make something dedicated to providing even more colors with flasher options for their machines. The most popular requests were for Red, Green, Blue, and White flashers. However, it was decided on our end that just those options were not good enough and that the customers deserved even more! Why not?
The goal was to make the flashers unlimited in color selection choices and to utilize the robust, yet easy to use color wheel inside the Pin Stadium app to customize them. Another very popular feature request was to be able to have brightness control of the flasher too.
Why it's called "Orion's Belt":
Orion's Belt consists of three focal point stars in the Orion constellation in the Milky Way galaxy where our planet earth also resides. Orion is the brightest constellation in our sky and the brightest of those are the 3 stars that make up the belt. They are named Alnitak, Alnilam and Mintaka. They are known as asterisms, which are basically defined as a pattern of very bright stars, many of which are giant and super giant stars. One of them is 28 times the size of our sun! There is a lot of folklore and history that you can read about which is super entertaining and a good read. But let's move on:
The name was chosen for the obvious reason – the brightness of these stars and the fact that there are three of them made it an easy choice. The original plan for the product design for Orion's Belt was to have 3 color options of Red, Green, and Blue (RGB). However, after choosing the name (and after months of development), there was a breakthrough idea which basically surpassed the 3 stars. So much for the history lesson as it should have been called Orion's Belt +1 or something along those lines 😉
What took it to the next level was that we decided to completely redesign a new custom PCB from the ground up to give more functions and features than originally intended. We started from the ground up again just like we did with the Pin Stadium GI Module. A custom PCB designed on board software to unleash this ultimate companion product to the Pin Stadiums.
If this creation were to continue to be designed around the name "Orion's Belt" (synonymous with 3 stars), that would limit the full capabilities and extended vision of the product in mind. One big feature was to add white LEDs into the mix, and we are not talking about the rainbow-ish looking RGB LEDs all flashed at once. Those tend to have an unsightly artificial look in its attempt to be a "White" color. That simply doesn't meet the true white spectrum range criteria by any means. For manufacturers, the purpose of the artificial white is to save money since it is a big cost saver. It eliminates a whole new set of chips and traces that need to be part of the design of the PCB board. This doubles the number of chips on the board and as a result doubles the cost of components to build it too.
Quality and performance are the driving momentum behind the Pin Stadium and that is what makes what we do impressive when seen in person with the human eye. It is a premium product with premium results for collectors that want only the highest quality for their pinball machines. All of the LEDs and PCBs for Orion's Belt and the Pin Stadium line are custom manufactured to insanely high-quality engineered specs well beyond what is readily available. The Orion's Belt LED's are using even higher-grade components since they need to stand out to properly compliment the Pin Stadium GI lighting which has proven to be nothing short of astounding and impressive. Orion's Belt is even more custom and was much more complex to build, design, and program – especially when creating the Flasher Module which is the brains behind the light show. It is crafted with the well-known Phantom ribbon cables to retain a stealth factory look and shares the same cable clamps with the Pin Stadiums on the backboard of the playfield for a nice and neat uniform arrangement.
This addition of the white color feature exponentially unleashed a remarkable realm of possibilities because this meant that we could use the color wheel on the app to make each of the flashers any of one of the 16 million different colors. This is where the 5 "Top Secret Buttons" come into play. They allow you to program and easily change the color for each of them along with swapping flasher colors without moving the wire triggers. Another feature that this gives you is the ability to adjust the brightness (in combination with the app) for each them on their own percentage level.
For example, you could have Flasher 1 set at "Turquoise" at 65% brightness, then Flasher 2 set to "gold" at 85%, Flasher 3 set to "Red" at 95%, and Flasher 4 set to "White". If you choose white as one of your 4 flasher colors then you will also have the ability to make it any varied degree of "Warm White, Sunlight White, Natural White, Cool White, and X-Treme White". This is a unique and just one of many breakthroughs with Orion's Belt also. The combination of the app and the "5 Top Secret Buttons" are what allows this versatility and other cool features. Even better, it will install stealth and very discretely underneath your existing Pin Stadium light bars!!!
We here at Pin Stadium are very excited to get these out to you to experience these in your pinball machines. Thank you again for tremendous support for our products and for your input. This allows us to make top of the line products that turn your dreams into reality for the future of pinball. For more information and details, visit our website www.pinstadium.com.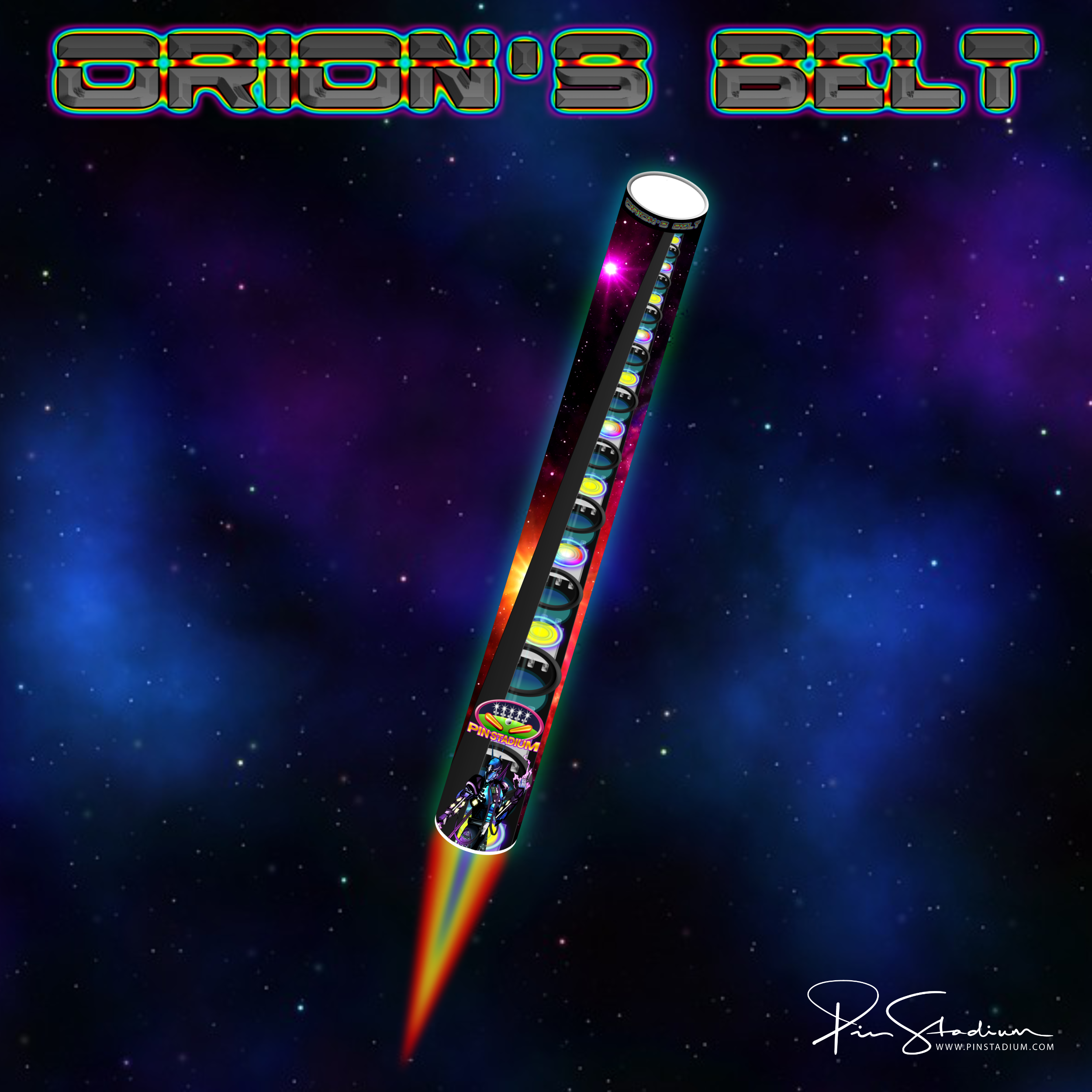 Get alerts for new posts from This Week in Pinball – follow us on Facebook, Twitter, or sign up by email: