Interview with Gary Stern | Interview with Jack Guarnieri | Interview with Keith Elwin | Pinball Brothers Teasers | Interview with Dave Sanders | Multimorphic P3 Code Updates | Fang Club Updates for 2021 | IFPA Update and Josh Sharpe Interview | PinClash | Dr. Dude Tutorial | American Pinball New Hire | Project Pinball Dedications | The Art of Pinball JP Mod | Arcade Dreams
---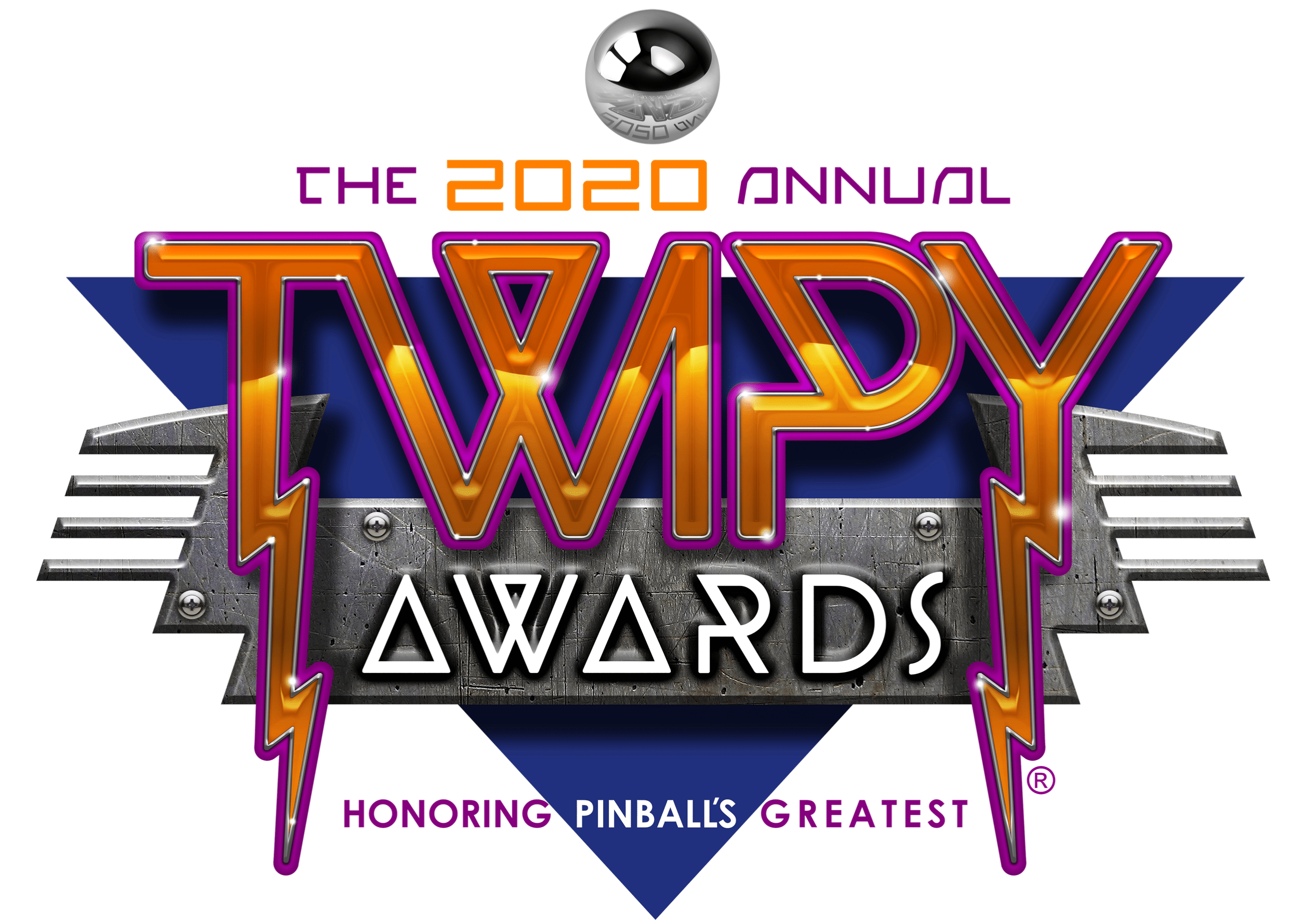 — QUICK HITS —
The Super Awesome Pinball Show: Gary Stern Interview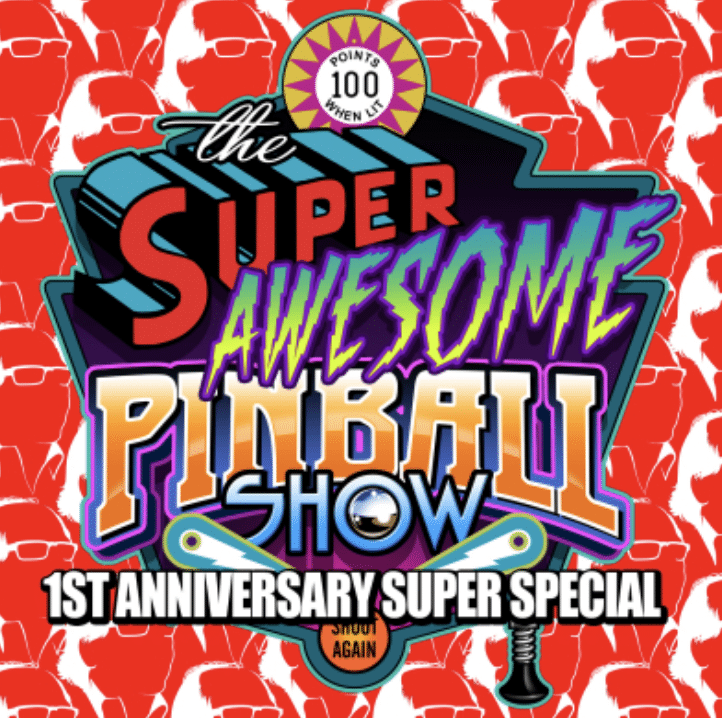 Last week Franchi and Dr. Pin on the The Super Awesome Pinball Show were joined by the one and only Gary Stern! Here are just a few highlights from the interview:
On how many games they're currently building each day:
Gary: Right now we're struggling to get enough games out [to meet demand], we're building 65-70 games a day…
On Stern and COVID:
Gary: I go in most days…I just like being in my office instead of my home. …we've made many many procedural and physical changes in the plant…temperatures of everybody coming in, everybody wearing masks…between every work station there is a clear shower curtain hanging on the assembly line, we spread out the [wall of] microwaves…we have all types of dividers built…we spread people out a lot to be sure we're keeping people safe.
On the 5,000 game backlog and the possibility of two cornerstones titles instead of three:
Gary: I don't have an answer to [possibly scaling back to two cornerstone]. It is something that is considered, but having said that, we've picked up the production rate, we're knocking down the backorder a little bit. We've also changed – we've pushed some games off until next year. Instead of a lot of little runs we're trying to run some 400-500 number of games and build them more quickly.
On how many licenses Stern currently has in the pipeline:
Gary: We have titles in hand through 2023.
On accessories using licenses or likenesses illegally:
Gary: The accessories – I am going to touch on this for a minute – not just the importance of it but what is going on there because we have a danger here. And we are trying to bring our accessories out at the same time [as a game release]…we invest a lot of money in the accessories and we invest a lot of money in the titles… our [accessories] are all legitimate and licensed. We have a problem in the industry – and that is people who are just stealing – and it is stealing by the way – someone else's property, the licensor's property. And I see this in accessories, and they use somebody's logo. That is actually a felony…that is for intentional copyright infringement. And they're all intentional because everybody knows when they use somebody else's logo or the likeness of an actor or something like that, that is theft. And it is becoming so rampant that the licensors, some of them, are asking what is going on here…you have a lot of thieves for customers…so we'll lose some licensors. We are required to tell the licensor if we know of anybody infringing the copyright. And they're going to start chasing after them…Disney [and others] take this stuff seriously and are going to make an example of some people.
On internet connected features coming up with Stern:
Gary: It is much more than downloading code and a couple machines talking to each other…and I'm going to leave it at that, but it is much more. Standby.
Gary also shares that he currently has the next Stern machine (Pro model) at his home/apartment and is playing it and learning the game, talks about his typical day at Stern, talks about the increase of the home market and the decrease of the operator market during the pandemic, talks about how they pick different titles and themes, talks about George Gomez and working with him, talks about bringing in new talent into Stern, talks about merchandise and accessories to games and trying to get those available closer to launch, talks about the toppers and the pricing of toppers, briefly talks about Joe Kaminkow mentioning Harry Potter a few months ago, talks about the Bill of Materials for games, talks about the EU tariff, talks about his thoughts on the action button, talks about Big Buck Hunter, talks about wanting the main toys on games to be very accessible, talks about appealing to both enthusiasts and the casual player, talks about possible remakes of Stern Electronic titles, talks about possible retirement at some point, and much more.
Also worth noting on this podcast, artist Christopher Franchi shares that he is isn't sure if Chicago Gaming Company is going to release a game by the end of the year, and says that he has started on the game he's working with CGC and that he is getting in tune with the designer of the game.
Check out the full podcast here!!
---
Jack Guarnieri on BBC News
Jack Guarnieri gave an interview on BBC News last week – check it out!!
During the interview, Jack shared that Jersey Jack Pinball sold out of the 500 Collector's Editions of Guns N' Roses in about two hours.
---
Last Week's Poll Results
---
LoserKid Pinball Podcast: Keith Elwin Interview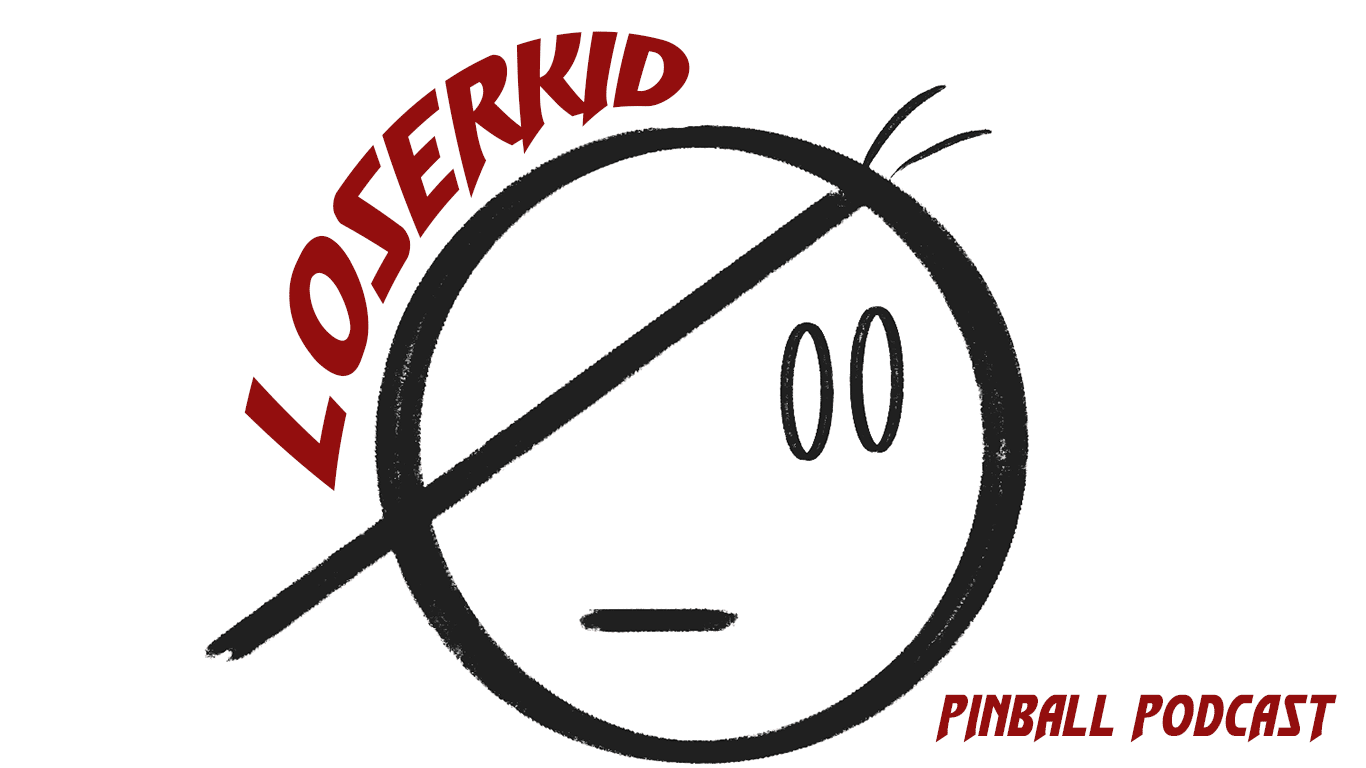 Last week Scott and Josh on the the LoserKid Pinball Podcast were joined by Keith Elwin! Here are just a few highlights from the interview:
On an Iron Maiden Update:
Elwin: We have a pretty big update which will be out in 2020.
On coding for casual players and competitors:
Elwin: So I know there are two different types of pinball players. Those that play for score, and those that play for story. So I approach this game with – ok I am going to make it super easy to advance the story. You can get through the game, you can get into your quests – they're…not easy to win…but they're easy to get to…all this early stuff to advance the game so the casual player can see a bunch of different stuff.
On upper flippers and his next game:
Elwin: I like upper flippers. My next game has one, albeit – it has an unusual twist…
Keith talks about doing the rules on his games, talks about the ramps on Avengers and the differences between the Premium/LE and the Pro, talks about the shots and modes on Avengers, talks about Jurassic Park and the rules on Jurassic Park, talks about the Battle Royale mode option on Avengers, talks about the Bingo/TicTacToe on Avengers, talks extensively on the rules on Avengers, talks about Skill Shots, talks about upper flippers, talks about stacking, on not worrying about a super deep game but having multiple paths in the game, and much more.
Check out the full episode here!!
---
Pinball Brothers Continue Alien Pinball Teasers
Pinball Brothers continued to tease Alien Pinball last week, this time showing some playfields and mentioning a second magnet:
Would this be a whitewood? pic.twitter.com/Ykm2NVAeOX

— Pinball Brothers (@PinballBros) December 5, 2020
Who wants a second magnet? pic.twitter.com/DtA8nFI5We

— Pinball Brothers (@PinballBros) December 2, 2020
>
Also worth noting is a post on Pinside from Pinsider @EalaDubhSidhe (who is Dave Sanders, the playfield designer of Alien Pinball) who did an excellent breakdown of the schematic teaser released by Pinball Brothers – click here to check it out!
LATE SUNDAY NIGHT EDIT/ADDITION – (we'll have more on this next week):
December 6, 2020
---
Kaneda's Pinball Podcast: Dave Sanders Interview
Speaking of Dave Sanders, last week he joined the Kaneda's Pinball Podcast for an interview – here is just one of the highlights: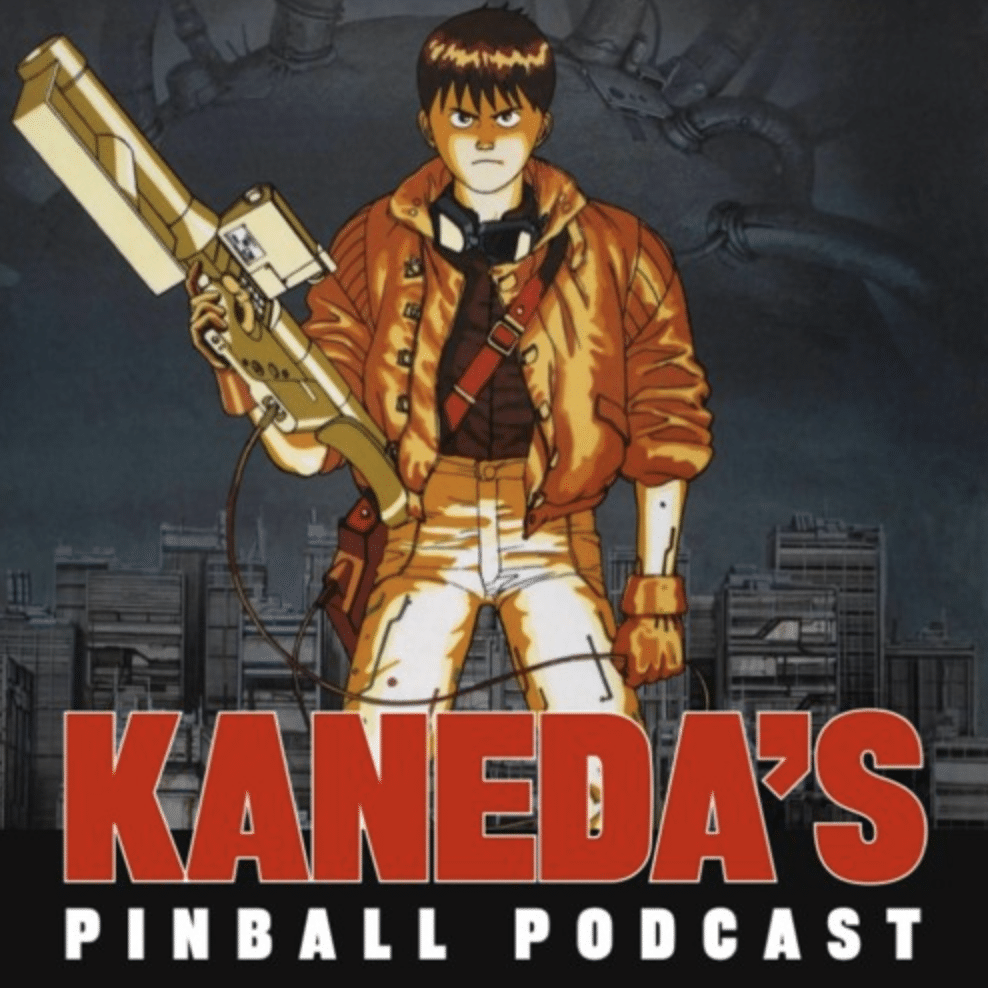 Kaneda: The things I've reported on that I've heard to a pretty confident degree of certainty is that these gentlemen have made Alien into a standard body game vs. a wide body game, utilizing your design but obviously making some alternations, is that accurate that it is going to be standard body?
Dave: From what I can tell from the schematics, no. It is going to be pretty much the same game. I could tell that from the underside of the playfield…one thing I can tell they're doing is they're not using the parts that were designed for Heighway Pinball purposes. They're not using the flipper plates for example…it is definitely wide body. All four flippers are there. All four flippers are in the same place.
Dave also talked about the second magnet, talks about not being sure the screen was still on the playfield, talks about the possible sales of Alien Pinball, talks about a possible Queen machine, and much more.
Click here to check out the full episode!!
---
Multimorphic P3 Code Updates
Last week Multimorphic released a large batch of updates for several games including Heist – check it out!
---
Spooky Pinball Podcast – 2021 Updates to Fang Club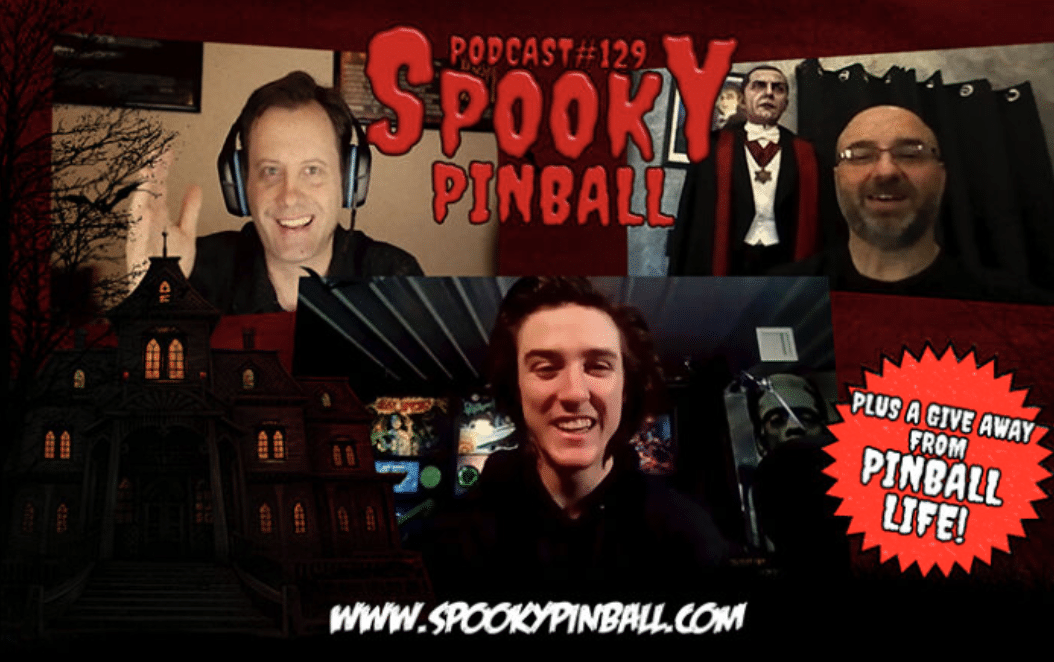 Last week on the Spooky Pinball Podcast, Bug, Charlie, and David Van Es talked about all things Spooky Pinball, including a cool update to next year's Fang Club – check it out!
"The Fang Club we started last year in December 2020…and that means the Fang Club is about to renew. And we have struck a deal with Bela Lugosi's granddaughter, to make Bela Lugosi the official spokesperson – the original blood sucker if you will – of the 2021 Spooky Pinball Fang Club. So we have artist Bill Rude working on some wonderful things that are going to included in the Fang Club kit coming out here, we'll be releasing that as we go. We'll have some Bela Lugosi Spooky Pinball related merchandise coming up. And maybe a few other little surprises in store. Kind of a huge honor for somebody that is into all things spooky…to actually be legitimately be working with Bela Lugosi [the original Dracula]."
David Van Es also talked about pinball booming during COVID, Charlie talked about the challenges COVID has presented, they talk toppers, which video games would make good pinball machines, and much more.
Check out the full episode here!!
---
IFPA Update and Josh Sharpe Interview on the Final Round Pinball Podcast
Last week the IFPA gave an update on the 2020 Season and details on the future of the IFPA which you can view here: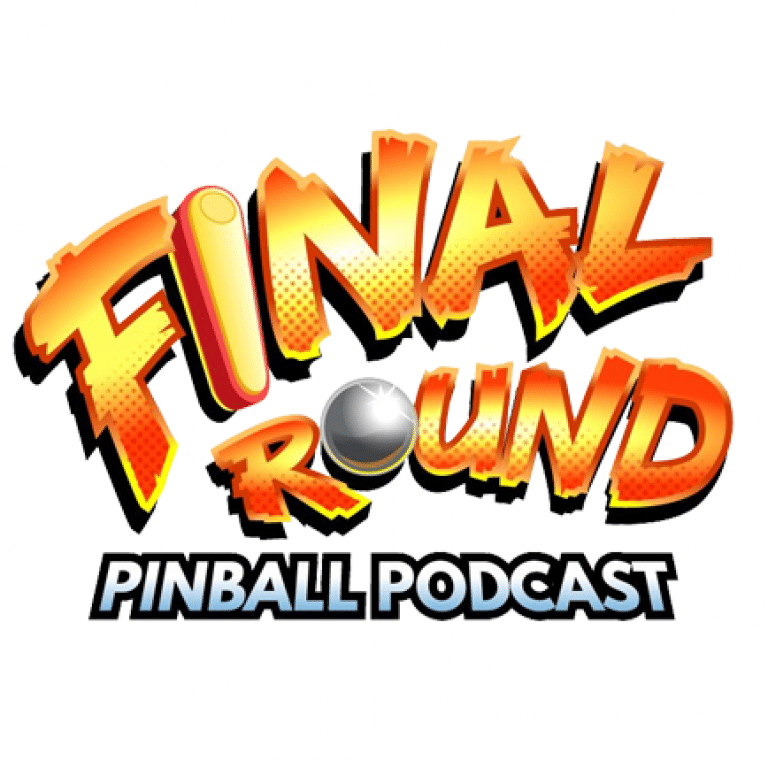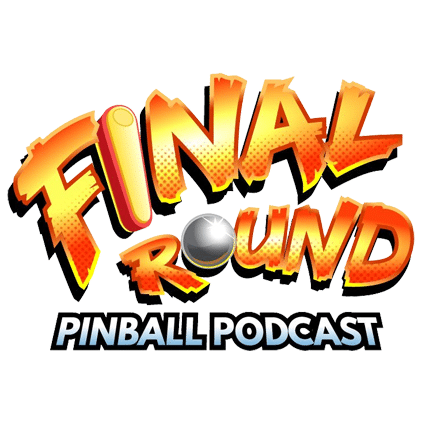 Also last week, Martin and Jeff on the Final Round Pinball Podcast were joined by Josh Sharpe, President of the IFPA. Josh talks about when the IFPA may start up again and the factors and decisions that go into that, talks about PAPA and Pinburgh, and much more.
Check out the full episode here!!
---
PinClash Winner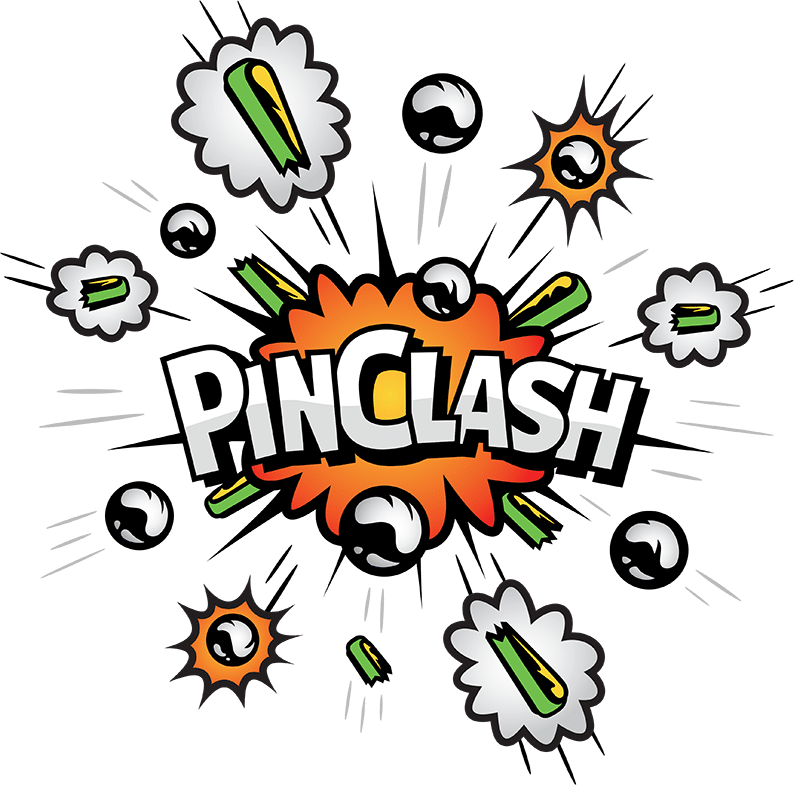 Huge congrats to Escher Lefkoff on winning the finals of the PinClash tournament! Escher beat out Raymond Davidson (2nd) and won $1,000 in cash! Adam Becker and Luke Nahorniak rounded out the top 4.
Steve Bowden and Snow Galvin did the live commentary, while Jeff Teolis gave interviews throughout the nine hour epic event – a huge thank you to Karl DeAngelo at IEPinball for putting all this together!
If you missed it, check it out here!!
---
PAPA Pinball: Dr. Dude and his Excellent Ray Tutorial
PAPA Pinball and Bowen Kerins released a Dr. Dude tutorial last week – check it out!!
---
Press Release: American Pinball Announces David Fix as Director of Operations and Marketing
American Pinball is proud to announce our new Director of Operations and Marketing, David Fix. David comes to us with many years of experience in the amusement industry after working for both the largest arcade manufacturer in the world and the fastest growing family entertainment company in North America. Interacting with business owners, operators, collectors, and enthusiasts in the global amusement industry helps David bring a unique perspective to this position. David Fix is also well known as the vending hall chairman for the longest running annual pinball show in the world, Pinball Expo. David has recently headed up the relaunch of Pinball Expo over the past three years, and now will help relaunch American Pinball to new heights.
David is also an avid pinball collector himself, with over 20 years of collecting titles, both classic and new. We are excited to have David jump on board with us, bringing his passion of pinball and his expertise to American Pinball. When asked about the future of American Pinball, David said, "I'm excited to be part of the journey, with American Pinball's most exciting gameplay yet to come."
About American Pinball
American Pinball is dedicated to creating pinball machines that truly excite the player and become renowned within the arcade community. American Pinball designs and manufactures pinball machines geared towards both the home and coin-operated amusement markets, headquartered in the suburbs of Chicago, Illinois. For more information about American Pinball, please visit www.AmericanPinball.com
David Fix, Director of Operations and Marketing
David.Fix@AmericanPinball.com
---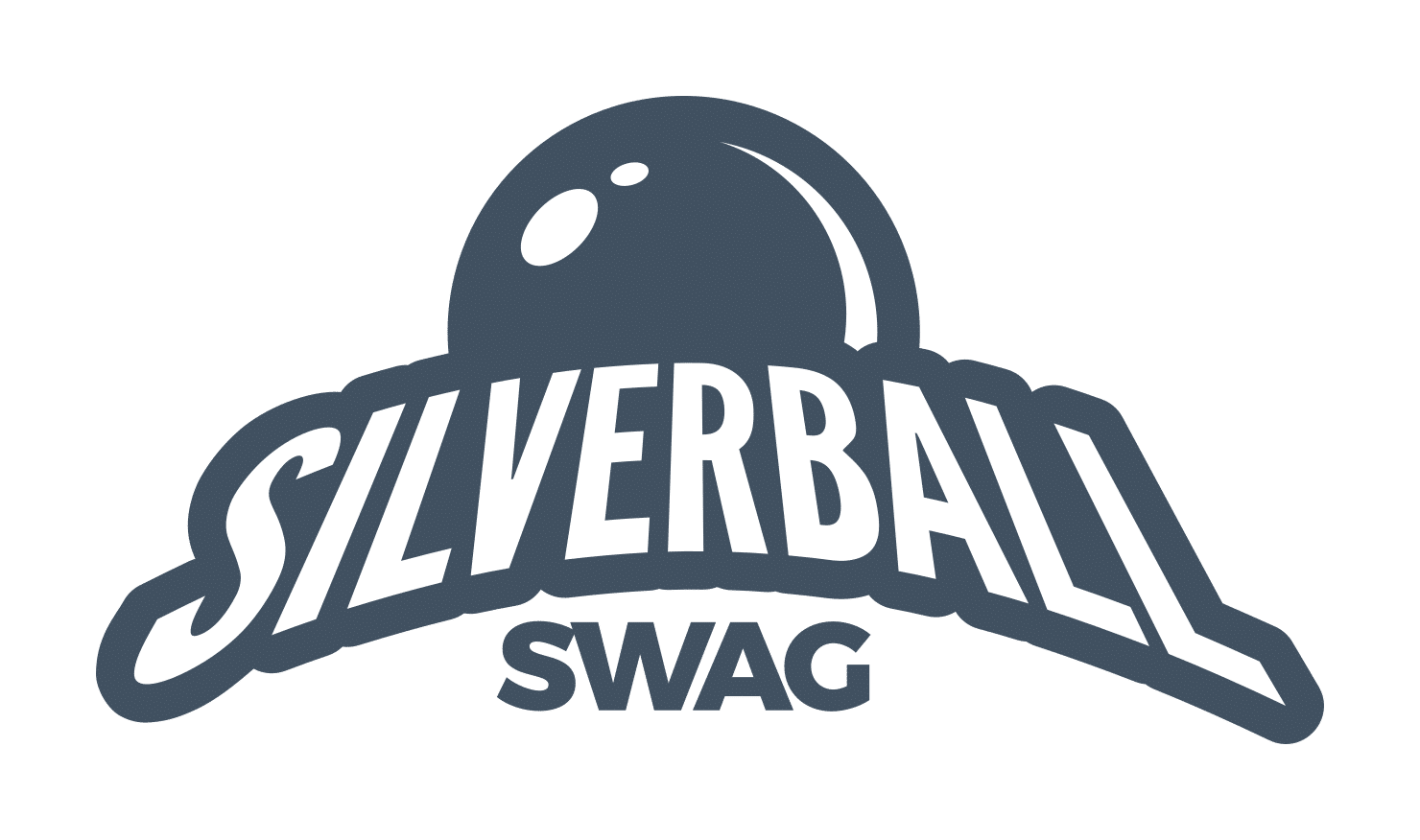 Order by TOMORROW for your best chance for delivery by Christmas!!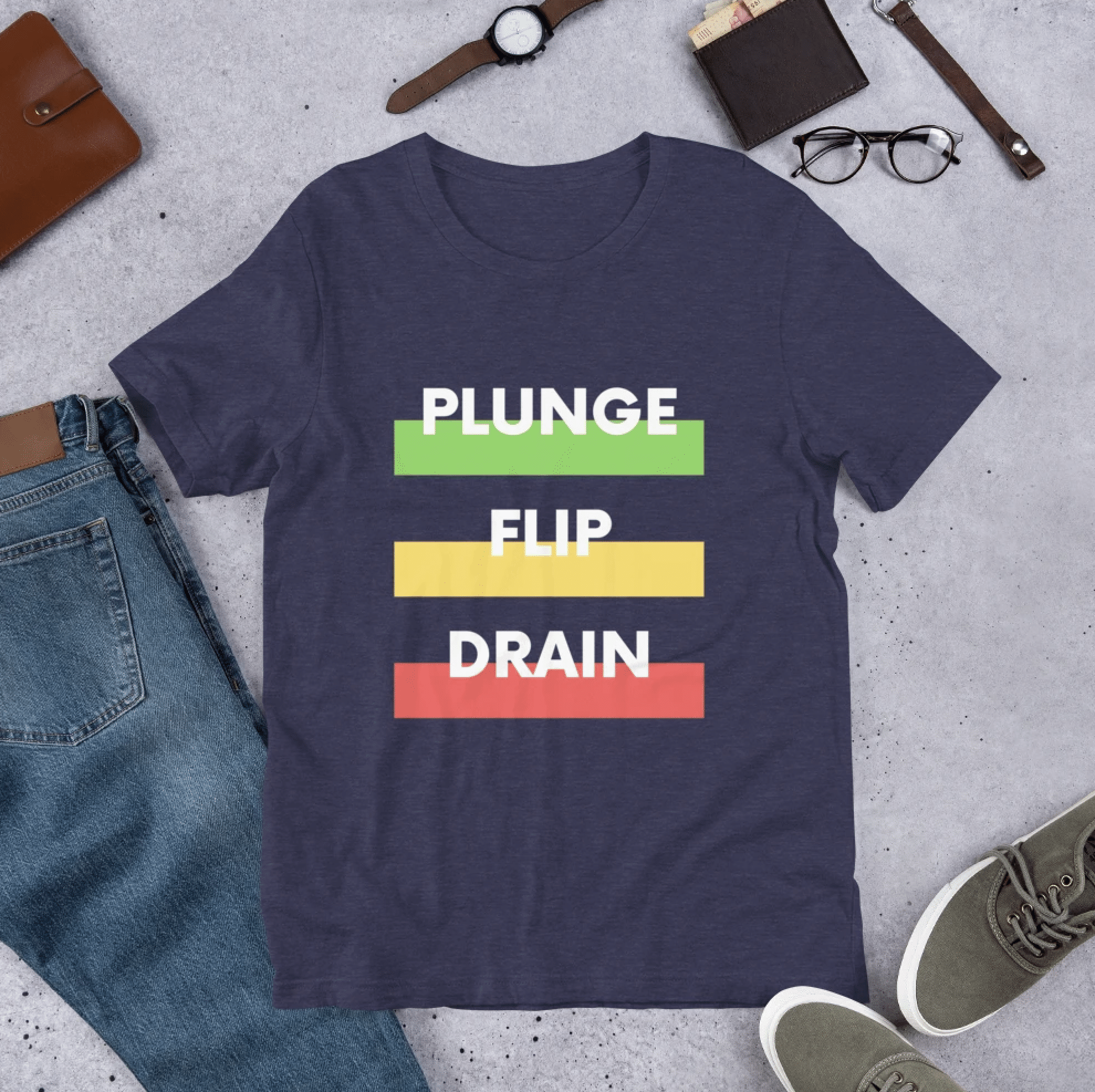 ---

— Cool and Crazy Stuff —
Project Pinball: 7+ Dedications in 14 Days
Check out the Project Pinball Facebook Page for all the updates on this amazing trip!!
---
Amazing Jurassic Park Mod from The Art of Pinball
Lior Rajwan of The Art of Pinball created a super cool looking Jurassic Park Mod – check it out!!
NOTE: TWIP will be GIVING AWAY one of these mods next week!!
---
Arcade Dreams Met Their Kickstart Goal
Can't wait to see this come to fruition!
Thank you to everyone who helped make our Kickstarter a runaway success! This community is amazing!

If you missed out on backing the project, don't worry: We'll be opening pre-orders later this month. Stay tuned!

For now, a nap. A long, long nap. pic.twitter.com/HvHCWVZTOx

— Arcade Dreams (@ArcadeDreamsDoc) December 5, 2020
Other Quick Hits:
Happy birthday Christian Line, Ian Harrower, Chris Granner, and Josh Sharpe!!
---

Other Manufacturers
More

Team Pinball: The Mafia

Circus Maximus: Kingpin, Python's Pinball Circus

Homepin: Thunderbirds, Chinese Zombies

Suncoast Pinball: Cosmic Carnival

Great Lakes Pinball: Exposé

Haggis Pinball: Wraith, Celts

Pinball Brothers: Queen?, Barry Oursler's Original Theme?, Playboy?

Dutch Pinball: Bride of Pinbot 2.0, Bride of Pinbot 3.0 (on hold), The Big Lebowski (production/legal issues)

Silver Castle Pinball: Timeshock

Phénix Pinball: Goblin Contest

Pinball Adventures: Punny Factory, Sushi-Mania, Ninja Mania, First Class, Canada Eh!

Disclaimer: Any articles, interviews, or mentions of pinball manufacturers or pinball products is NOT an endorsement.