Hosts Jeff Teolis and Martin Robbins discuss competition pinball for all skill levels.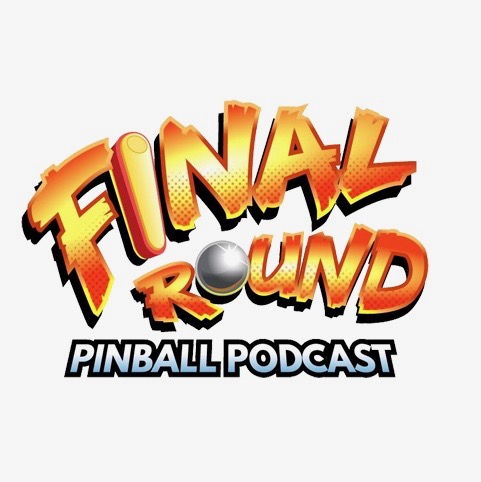 Hosts Jeff Teolis and Martin Robbins discuss competition pinball for all skill levels.
5 out of 5 stars (based on 6 reviews)
Reviews
One of the best!
Really fun and entertaining!
Witty banter that's always enjoyable
Martin and Jeff are like 2 peas in a pod. Their friendship comes across the airwaves and you feel like you get to step into their world. Fantastic guest interviews and a great take on competitive pinball. This is a must for your pinball podcast listening.
Flip around with Jeff and Marty!
Two of the most professional and engaging pinball podcasters (who happen to be good friends) have joined forces to make a highly entertaining show about competitive pinball (a tough sell for even the most hardcore pinheads out there). Fortunately Jeff and Martin excel at taking a niche sector of a very niche hobby and translating it into very approachable and thoroughly entertaining content. It is a show for both the seasoned competitive pinball player and the casual enthusiast who might be thinking about dipping their toe into the waters of competitive pinball.
Competitive Pinball Discussions that Actually Entertain
While I enjoy playing competitively, I have really, REALLY struggled to enjoy competitive pinball discussions on podcasts. I'd chalk this up to two main issues. The shows dedicated to competitive pinball have generally not fared well in terms of regular programmatic output (though most appear to be good concepts), and the shows that just touch on it occasionally tend not to do the subject matter justice (primarily by forgetting the gulf between what they are talking about and what the audience does, or does not, already know).
Final Round does not face this problem. It strives for an output level that offers a level of consistency without feeling stifling or excessive. Martin and Jeff both have a lot of expertise when it comes to playing competitively and when it comes to podcast hosting (with Martin a former host of Head2Head and Jeff the current host of Pinball Profile).
Final Round has avoided the dreaded "tournament recap" approach many sometimes-competitive pinball podcasts fall into (it's a trap!) and instead explains competitive concepts, offers interviews with competitive players, and most importantly, secures the biggest and best sponsors for each and every episode. It's funny and it's intelligent, and is probably the best gateway podcast into competitive pinball ever forged.
great perspective to the tournament scene
Martin and Jeff do a fantastic job discussing tournaments, strategies and the games we love to play.
Submit Your Review