Cary Hardy talks and does everything pinball.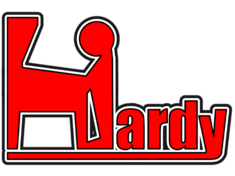 Cary Hardy talks and does everything pinball.
4.9 out of 5 stars (based on 27 reviews)
Reviews
Awesome pinball videos
Cary does a awesome job on his video's on everything pinball. I'm new to the hobby and find his videos interesting and fun to watch. From his restorations ,general care tips and honest reviews. A must have Channel to follow and subscribe 👍
Passion
Cardy Hardy is a passionate pinball nerd. You'll find a lot of stuff in his channel, from restorations to latest news, often mixed with humour. A great channel to follow !
Honesty, passion…and humor
I recently rediscovered pinball and finally own a few pins of my own! I am active on pinside and pinball news. I find Cary's reviews to be honest and approachable. Something I have not found on pinside and with some other pinball influencers who appear to be more influenced by the business. Keep it up Cary!
Solid entertainment
Great youtube channel – informative, entertaining, warm hearted, never nasty,
but not scared to sometimes criticise manufactures either.
Has a feel good factor.
This guy knows his stuff
Mr.Hardy makes great videos on the tube. They range from "how too" videos to game reviews, to just about anything pinball related. The production value is really nice, its obvious he puts some time into them. His sense of humor is also a great asset. I always look forward to his videos. He also did a bang up job on the twipys too!!
Submit Your Review