Podcast devoted to commercial digital pinball that occasionally veers wildly off-topic just because.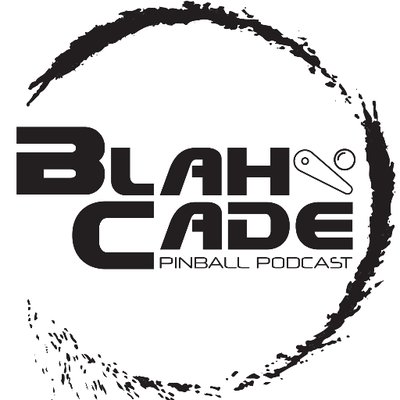 The BlahCade Pinball Podcast's primary focus is digital pinball on mobile, PC, and console from the industry's leading game developers. Real pinball machines get their due too as we play them in arcades, leagues, and our own homes.
And then there's the episodes where we get completely distracted and talk movies or some yummy food we just ate. Amazingly enough, we tend to find a way to relate it all back to pinball.
The show originates from the East Coast of Australia and the West Coast of California with new episodes available most weeks.
There are a lot of pinball podcasts out there, but none quite like the BlahCade Pinball Podcast.
5.0 out of 5 stars (based on 2 reviews)
Reviews
Informative on the digital pinball front but with a firm foot in the real world
I'm a digital only player by circumstance and not choice 😉 ). The BlahCade Podcast has been doing a brilliant job for many years at keeping me up to date as to the latest digital pinball news. They also do an excellent job of highlighting real world tables and other pinball related matters that are of interest to digital pinball players. The key to them presenting and interesting and informative podcast, is that they both have a thorough knowledge of playing pinball, the tables, and the companies that produce them and easily relate that with relevance over to the digital pinball world.
The preeminent digital pinball podcast
Chris and Jared guide the way through all things digital pinball be that on Steam, console, mobile, or pincab. And every so often when there isn't news (or maybe just the slightest smidgen of it) there is a speculation special, a large part of which turns out to be accurate. Without fail the podcast is full of stuff and things.
Submit Your Review