Interview with the Director of the Arcade Dreams Documentary, Zach Weddington


Kickstarter Campaign: https://bit.ly/ArcadeDoc
Following is an interview TWIP did with Zach Weddington, Director of Arcade Dreams. Arcade Dreams is a documentary that Zach is currently working on to tell the story of arcades from the 1900s up to now. We can't wait to see how they cover the story of pinball!
---
Interview with Zach Weddington of Arcade Dreams
TWIP: When did you first get the idea to create this documentary?
ZW: I grew up in arcades. I was so obsessed, I used to sneak out of my bedroom window to ride my bike to the arcade at night when I was supposed to be in bed. Consoles are great, I had them all: NES, Sega Master System, ColecoVision, but they couldn't compare to the arcade experience. There have been a few documentaries about arcades in the past, but none of them really brought that arcade experience to life and went deep into the history. I wanted to change that.
TWIP: Arcades were a huge part of many people's childhoods – why is it important to chronicle arcade gaming history?
ZW: Arcades were not only important to most of us growing up, they've been an important part of popular culture since the first penny arcades were created.
As a documentary filmmaker, I've learned how critical it is to capture stories from the people who were there and experienced it firsthand. This is one of the most difficult times for arcade owners, and history is happening right now. Some great arcades are disappearing and many classics are being shipped away to other countries. We are positioned to capture arcade stories that are changing history right now. This is the right time to be making this series, hands down.
TWIP: Coming from the pinball side, how much of this documentary will be dedicated to pinball (vs. arcade games and such)?
ZW: We're traveling through history and examining all types of arcade games, all the way from early mechanical and electromechanical games to video games. One great thing about pinball is that it really spans the entire time period we're covering, so it will be woven throughout the story we tell all the way from the early 1900s through today. So pinball makes up a significant portion of the content.
We're also looking at things from a historical and industry standpoint. Many of the same companies and individuals have worked on both pinball and video games. George Gomez, the current Chef Creative Officer at Stern, is a great example. In addition to being a pinball legend, he was also involved in the creation of some of the best known and most beloved Golden Age video games, like Tron and Spy Hunter.
I can tell you that the more support we get from the pinball community, the more pinball coverage we'll include! We're here to please the fans, while making sure the full story of arcades gets good screen time.
TWIP: Do you have any specific games or companies or eras that you plan to focus on with pinball?
ZW: Our focus is on telling the entire story of pinball over the past century. That includes all the major companies like Gottlieb, Bally, Williams, and Stern, as well as smaller classic companies like Chicago Coin and Genco, and other major modern-day manufacturers like Jersey Jack and Spooky Pinball. We'll even be going into the pinball history of companies not generally known for pinball, like Atari and Sega.
TWIP: The promos and teasers that have been released look incredible. How much time do you think this project will take?
ZW: Hey, thanks! I want to make sure that this topic gets the red carpet treatment it deserves, so I'm glad to hear that it shows! One of the first things I did was enlist world-class cinematographer Bill Winters, who's not only a master Director of Photography, but an arcade fanatic himself. We're especially proud of the footage we've captured of rare games that few people in the world have ever seen in person. I can't wait to share more of it!
The series is well on the way to completion, with nearly half of our content written and shot. We'll be wrapping up shooting, research and writing, editing, and animation throughout 2021 and early 2022, with the complete series due to be released in Summer of 2022.
TWIP: How will the documentary be released?
ZW: Our ultimate goal is to team up with one of the major streaming platforms (Hulu, Amazon, Netflix) for our worldwide release. However, we plan to give Kickstarter backers digital access to the series before we unveil it to the rest of the world. In addition, we'll be distributing several in-depth mini-documentaries exclusively to our Kickstarter backers.
TWIP: Can you share some more about what people that give to your Kickstarter can expect?
ZW: Our Kickstarter backers should expect to feel like important members of the team. They're helping us bring this unique series to life. We couldn't do it without them – and we wouldn't want to!
One of the coolest things about having a Kickstarter is getting to collaborate with backers and have them along for the ride as we complete the series. If you've ever wanted to learn about filmmaking and what it takes to produce a film series like this, now's your chance to see some really cool behind the scenes stuff and maybe even teach us a thing or two.
Our backers will also get to put us to work on a pair of Kickstarter-exclusive mini-documentaries on specific games, genres, or manufacturers they'd like to see covered in depth. They'll be voting on the topics for these at the end of the campaign. We know there's lots of pinball deep dives we could do, so we hope the pinball community turns out in force. 😉
In addition to all that, our Kickstarter backers also get some amazing rewards for supporting us. We've put together a variety of rewards for our backers, including an exclusive Collector's Edition Blu-Ray set, custom arcade token challenge coins, t-shirts, and other collectibles. We even have ZombieYeti on board to create an insanely cool custom poster for the series, which I can't wait to see.
TWIP: You are featuring some big names in pinball. Do you have any impressions or thoughts on how pinball hobbyists are different than those that prefer arcade games?
ZW: We've discovered that pinball hobbyists have a very tight-knit and supportive community, and the best part is, if you like pinball, you're in the club. While that's also true for some retro video game fans, there doesn't seem to be as much of a dedicated hobby community that encompasses the whole of the genre.
In the process of working on this project, we've become great friends with many pinball enthusiasts, including collector and historian Bruce Zamost, who features in our clip about Sega's Gun Fight (https://www.youtube.com/watch?v=n_VWMClUiOc). After spending time with him and shooting his awesome collection, we were so impressed that we brought him on board as one of our advisors.
In all honesty, I wasn't into pinball when I started this documentary, but I am now. I became a pinball fan as I dove deeper into pinball history and spent time with these amazing games. And I'm actually learning how to play!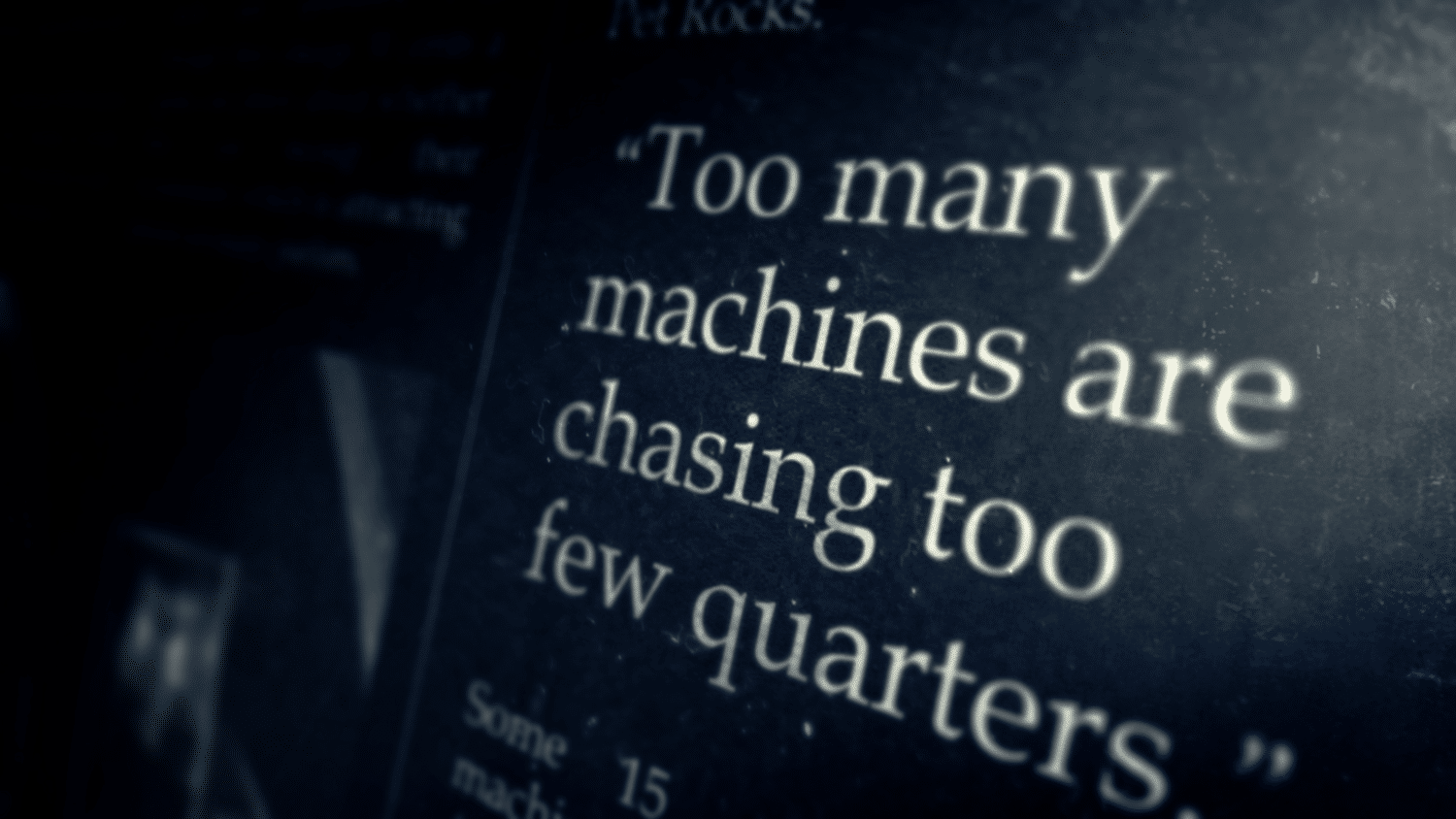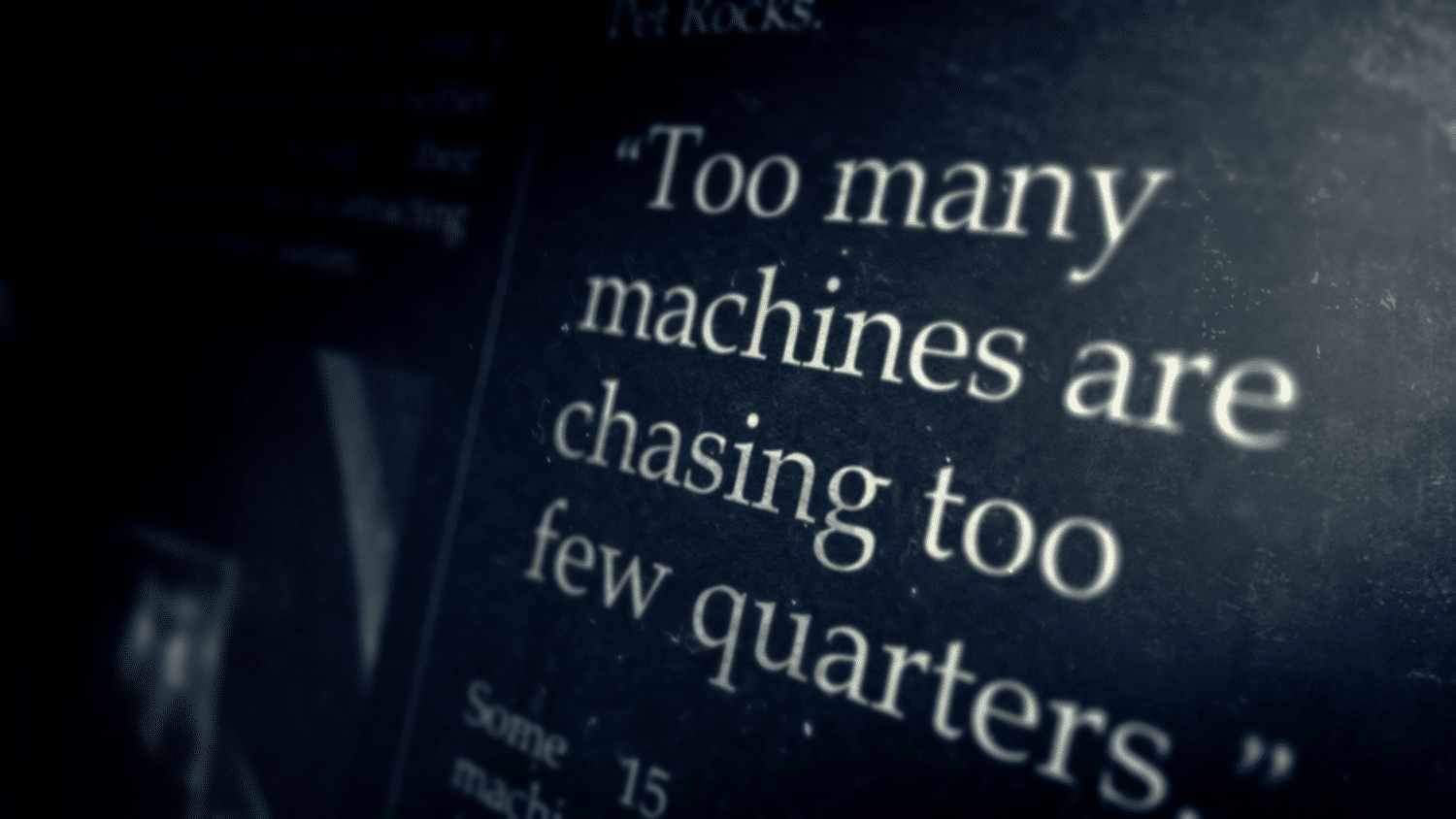 TWIP: How are you going to cover all of the history of so many companies/locations/games?
ZW: You've hit on one of the reasons we decided to make this a long-form documentary series. Arcade Dreams was actually originally planned as a feature-length film, but as we uncovered more information and talked with more people, we realized that it needs to be a full series to do the topic justice.
Arcade Dreams will cover the companies, games, and moments that best illustrate how games have evolved over time, and how the arcade has evolved along with them. We're also planning to cover plenty of lesser-known history and details, so that even the most knowledgeable viewer will learn something new. We want everyone who watches the series to come away with a new understanding of the history of the arcade and their place in that history.
The arcade experience across the decades is our ultimate focus. The feeling people had when seeing their first Kinetoscope film or trying out those crazy newfangled flipper things in Humpty Dumpty is the same feeling that you and I had as kids in the arcade. It's the same feeling kids have now playing Luigi's Mansion or hopping on MotoGP.
That's Arcade Dreams.
Kickstarter Campaign: https://bit.ly/ArcadeDoc
---
Disclaimer: Any articles, interviews, or mentions of pinball manufacturers or pinball products is NOT an endorsement.