---


— This Week's Top 5 Stories —
1. Munsters Pros on the Line?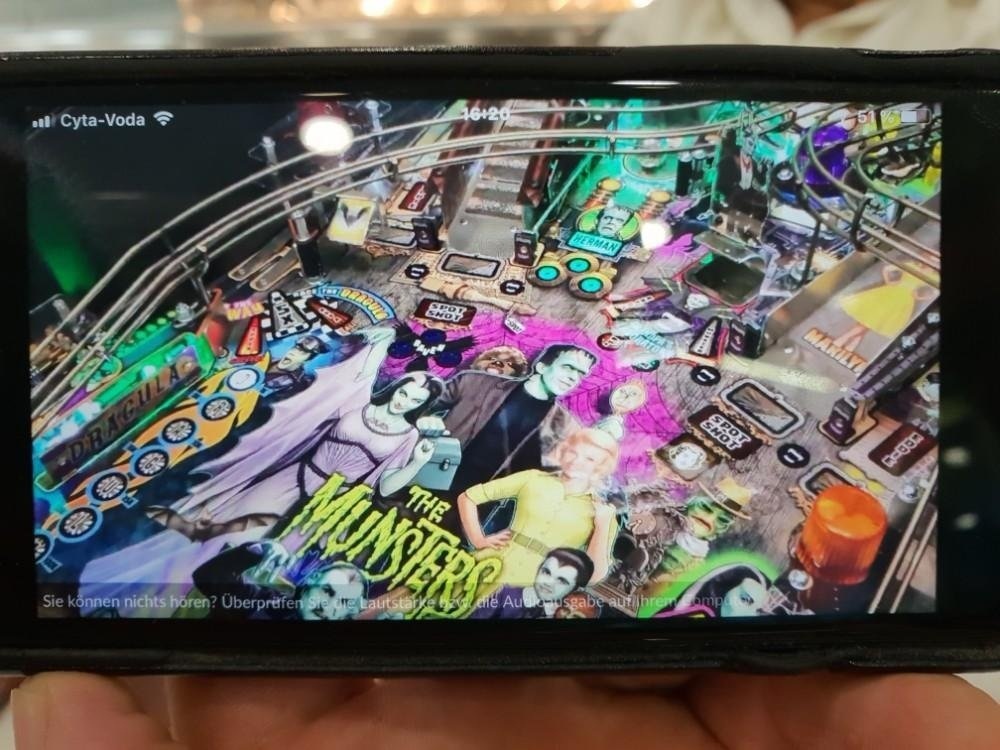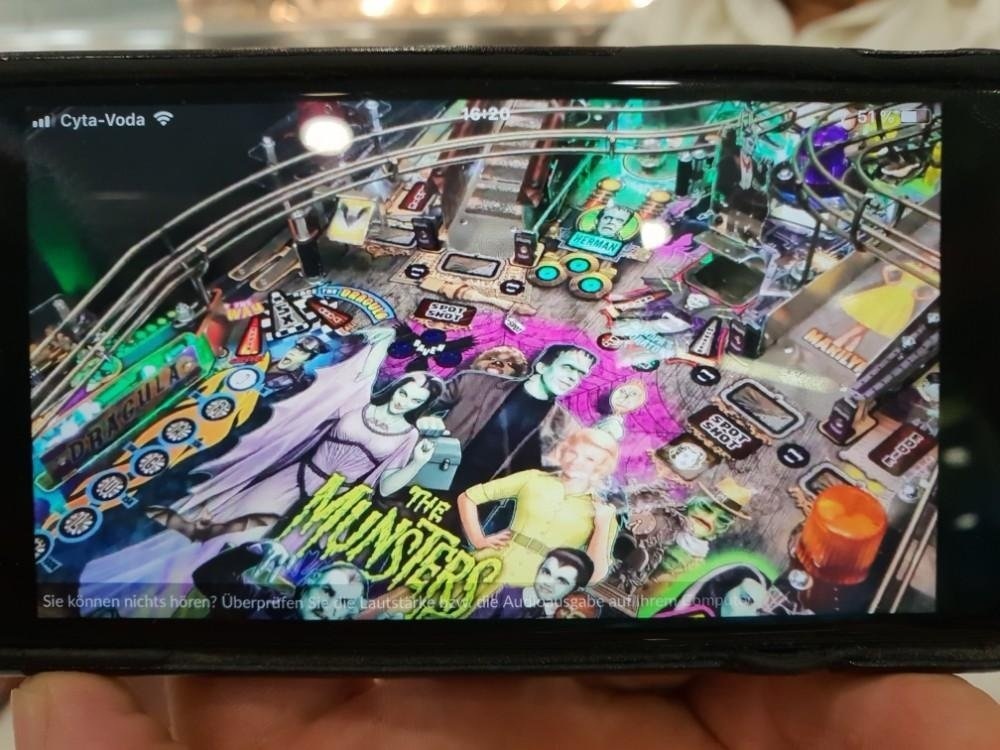 Rumors are ramping up that a Munsters reveal is very very close! Last week Pinsider MNPinball (who is well connected in the pinball industry) shared the following on this post:
"I've heard pro production line started For the overseas units. It won't be long for an announcement now.
I'm extremely excited for this title and it's going to sell a hell of a lot of units I'm refraining from posting too much on here cause everybody has eyes everywhere reading stuff .
I've had my LE model order in many months ago. Can't wait."
We been hearing similar rumors here at TWIP, that Munsters Pros are on the line at Stern – look for an announcement soon!
---
2. deeproot Pinball Launch Postponed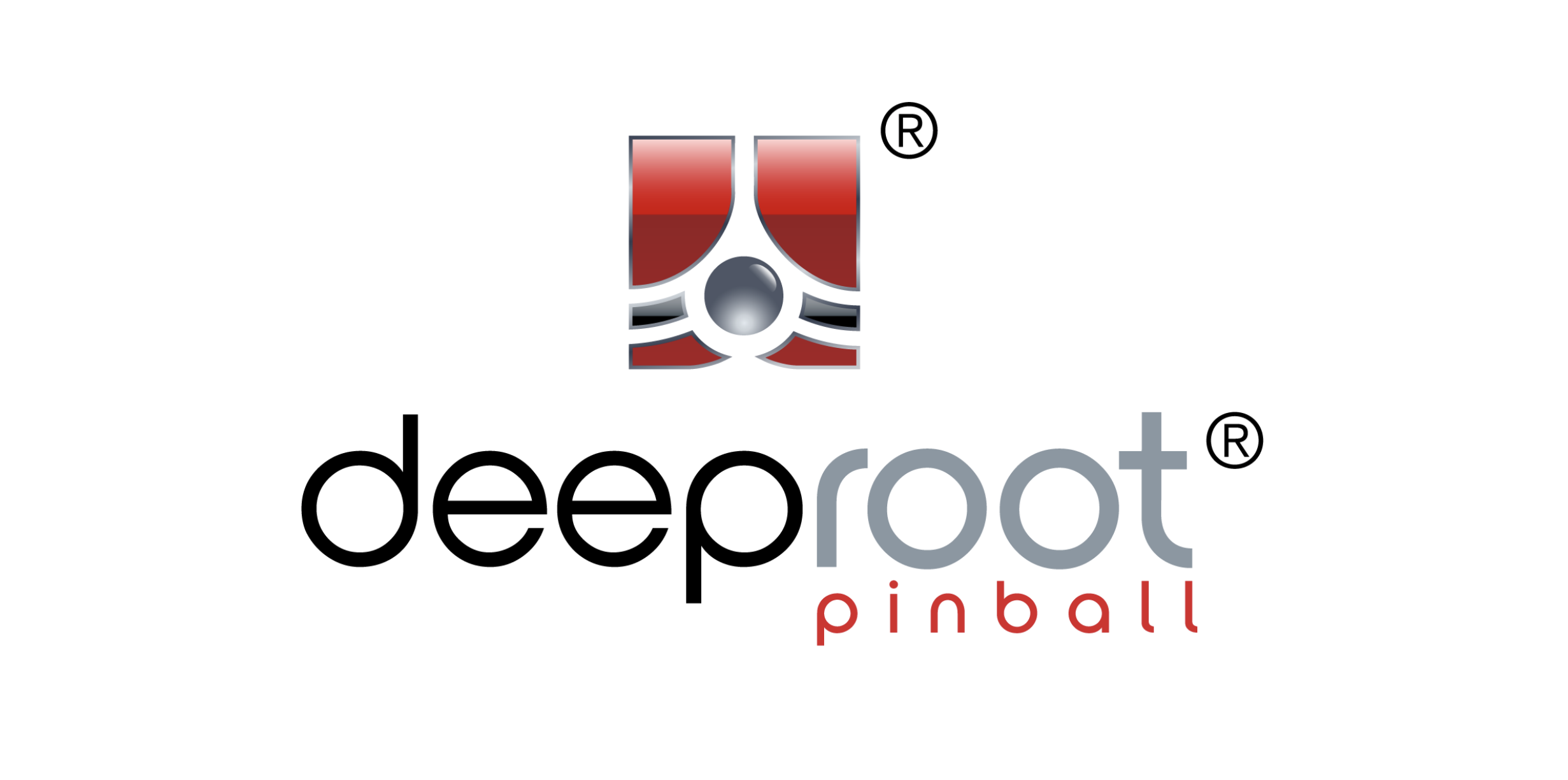 Last week we learned that the launch of deeproot Pinball, which was scheduled to happen at the Texas Pinball Festival in March, has been postponed. deeproot released the following statement:
"During a leadership meeting on December 3 it became clear that all necessary deliverables would not be ready in time for our reveal at Texas Pinball Festival. Rather than rush with little-tested innovations, fail to deliver what has been promised, or lower the level of expectation we have for ourselves, we decided to postpone the reveal. While we are not going to reveal at TPF, we chose to support the TPF experience by keeping our sizable monetary investment in tact. We thank Ed and team for rolling out the red carpet for us. We are grateful for their support, and would urge everyone to attend what will be another amazing pinball experience next March."
To hear more about the reasons for the delay and deeproot's plans, check out this article which includes an interview with Robert Mueller, the head of deeproot Pinball.
---
3. Jersey Jack Interview on Head2Head Pinball Podcast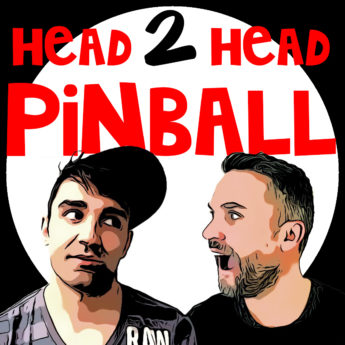 Our friends at the Head2Head Pinball Podcast caught up with Jack Guarnieri on their most recent podcast! Here are just a few of the highlights:
Head2Head: Do you think the pinball community and the buying market appreciates what is in the games that you have vs what else is on the market, because there seems to be a shift at the moment where a game can sell almost purely on art and theme but nobody knows what the code is…not saying that is a bad thing, but do you look at that and say "I'm spending all this money and creating these unique experiences", but people are just seeing artwork and saying "yeah I'd like to have that in my game room"…
Jersey Jack Pinball: Ryan, you're going into controversial territories [laughs] … but seriously, when we started, part of the whole idea, as you said, was do to things that hadn't been done before. That didn't mean we wouldn't do a theme – if I liked a license, I would go out and get that license and do it OUR way. I think the consumer of any product is the king and the driving force for the success of an item…
…it is good to have different flavors. Sometimes people want a really deep pinball machine with a lot of rules and things going on. And sometimes they just want to spell ABC. And that is why people have collections.
H2H: So do you see that as something that you could possibly provide, spelling the ABC – more simple game, or do you think your place in the market is just for these – spelling the whole alphabet and … is there a chance of getting a simpler…
JJP: … never say never … I would never box us into something where "well we're not going to do that". So why not? There are some themes and licenses we have that lend themselves to a simpler kind of game. And a simpler kind of game doesn't mean a game with nothing on it, doesn't mean a game with no ramps or no drop targets or anything like that. It just means it is easier to approach for a casual player. Not everybody is a tournament player, not everybody wants 45 wizard modes, and not everybody understands all the rules and all that stuff. Sometimes it is important to have an entertainment device, which is our pinball games, that appeal to everybody…
…
H2H: You mentioned before that Pirates was the last game you were going to show "in that state", and the next time will be a full production model and ready to go…you've talked about in the past the frequency of games coming out, and I can't remember the quote – one every year, or three every two years…has that changed recently or is that still the same goal?
JJP: For me, ideally, I'd like to see a game every nine months, that is what I'd like to see. Because the cycle – our customers want our games, our customers have no problems buying and ordering and paying for our games. We have the opposite problems that a lot of companies that make product on planet earth…
…we need to be better at showing the product that you're going to get, and shortening the timeframe that you have to wait to get it.
Check out the full episode here!!
---
4. Stern Growth since 2015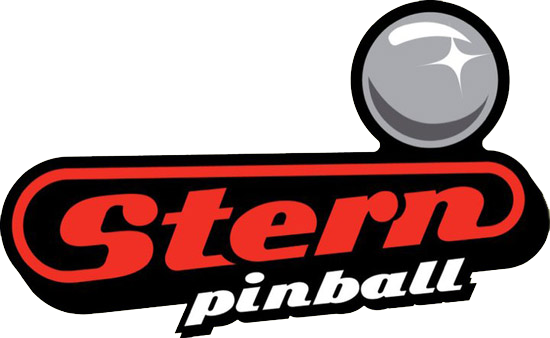 An article in the Chicago Sun Times that was released last week shared the following regarding Stern Pinball's growth:
It's not quite game over for arcade machines and pinball, however. This decade, Gen X'ers and Millennials have returned to the games of their youth, even turning their misty-eyed nostalgia into arcade bars that serve both vintage video games and hop-heavy craft beer. That trend and a higher demand from collectors has been great news for Stern Pinball, which moved into a bigger 110,000-square-foot building in Elk Grove in 2015 and has increased the number of units it builds by 80 percent since then.
"There's been a resurgence for pinball here and we've crossed the millennial divide," Stern said. "Now we employ about 325 people and we're proud to be American manufacturers."
Using made up numbers, an example of an 80% increase in units built would be – if they built 4,000 machines annually in 2015 and have increased the number of units built by 80% since then, they would now be building 7,200 units annually. Plus 325 employees! If those numbers are accurate, that is an incredible growth in the last three years!
---
5. Beatles Pinball Shared to 40,000,000
Last week the Beatles Facebook page shared the following info on their Facebook page:
This went out to the over 40,000,000 people that LIKE their Facebook page – incredible exposure for pinball!
---
Get alerts for new posts from This Week in Pinball – follow us on Facebook, Twitter, or sign up by email:
---


Identify the pinball machine pictured below for a chance to win a limited This Week in Pinball Lapel Pin! Drawing will be held monthly!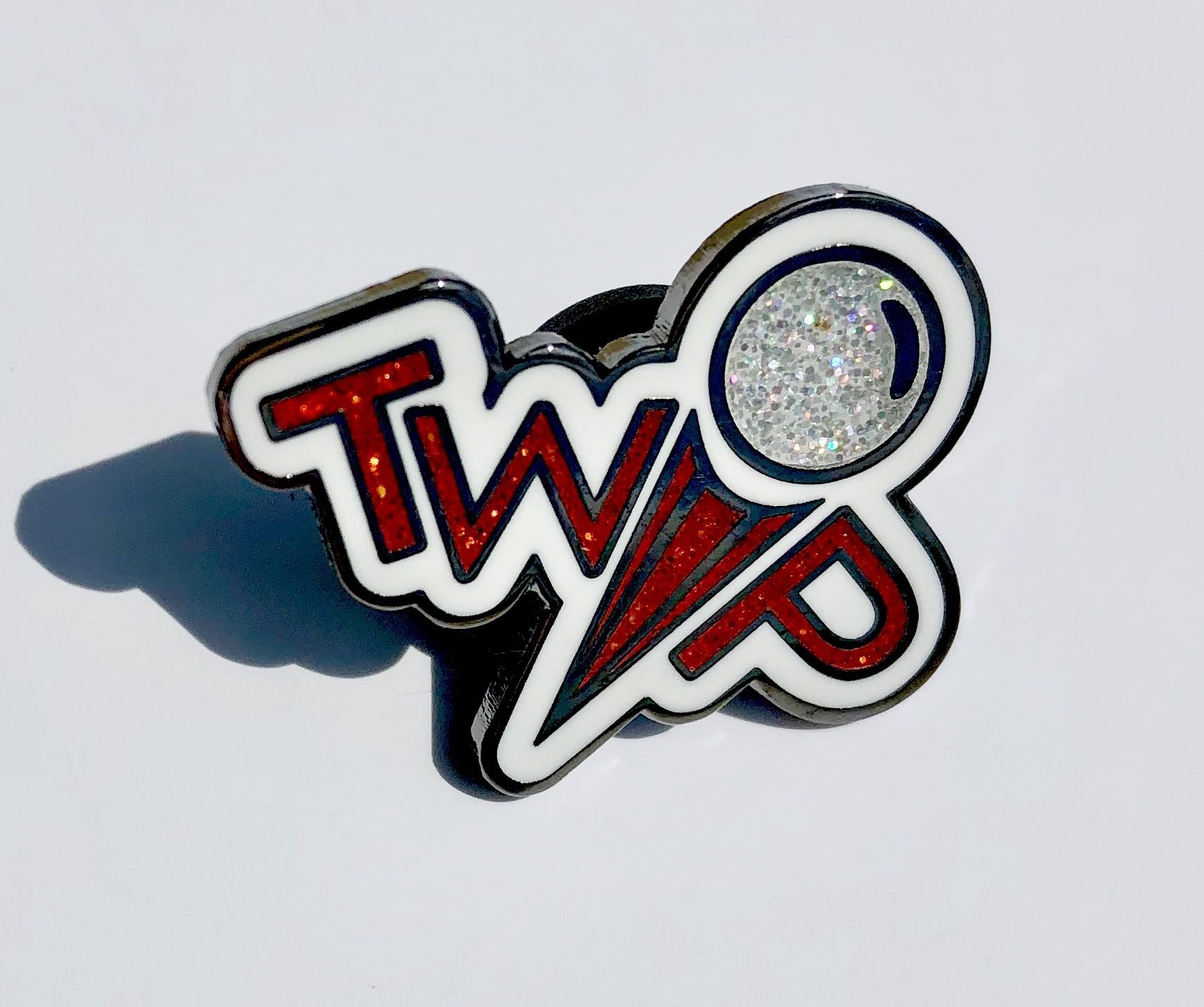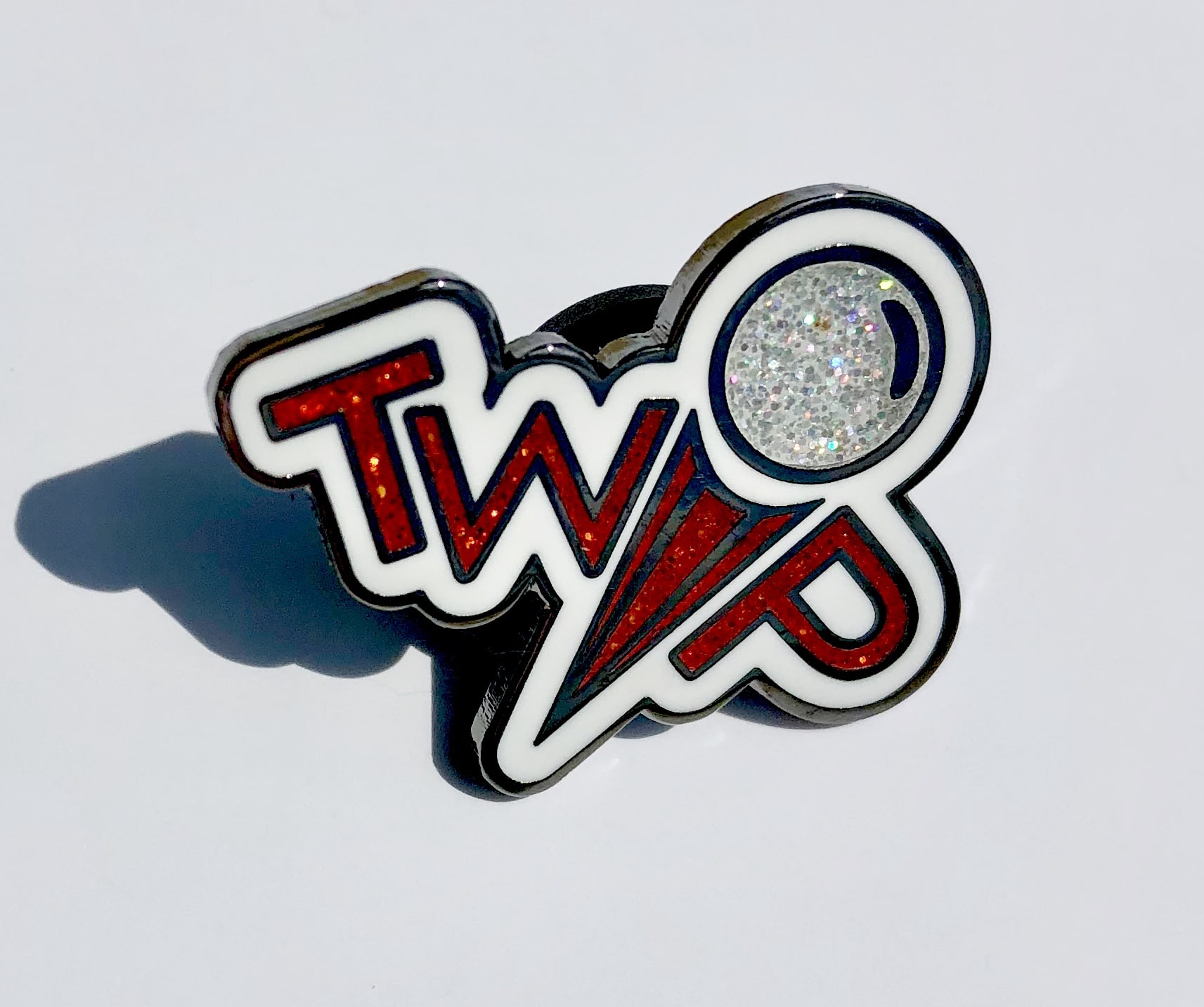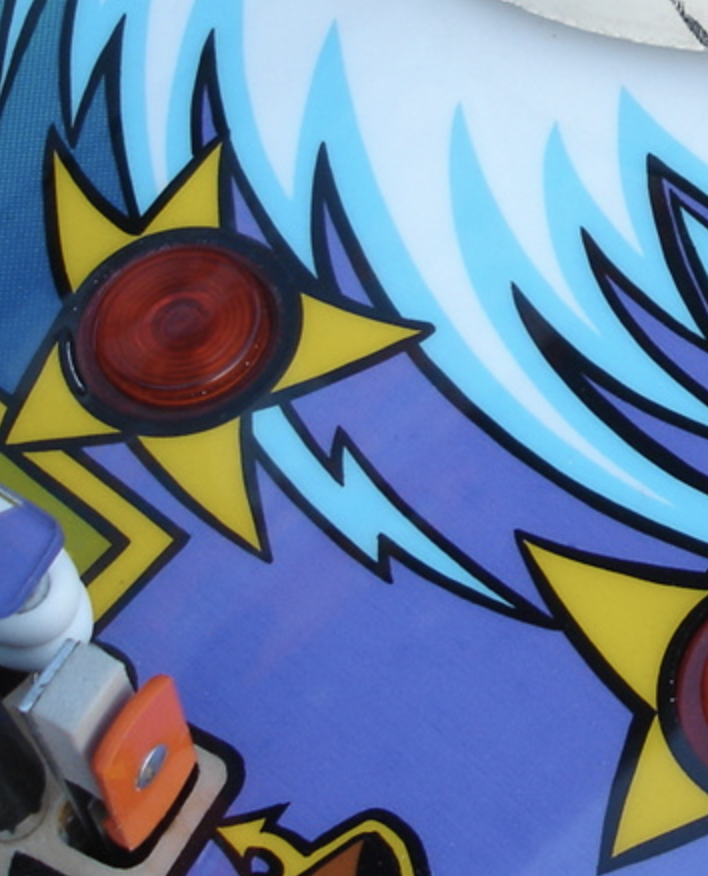 Last Week's answer: Terminator 2
Email guesses to thisweekinpinball@gmail.com, correct answers will be entered into the drawing for the limited TWIP Lapel Pin!
---

— Presented By —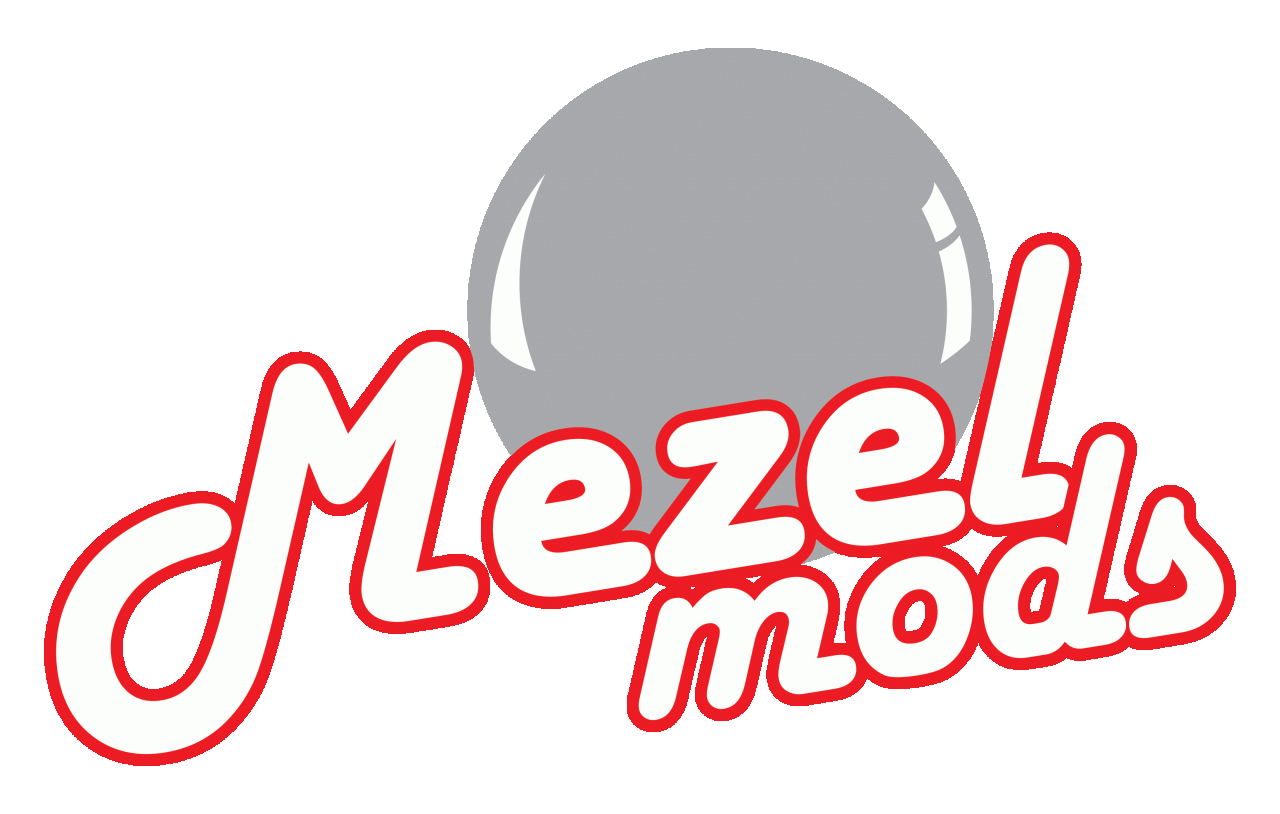 This week's Mod of the Week is the Guardians of the Galaxy Pinball Awesome Tape Player from Random Pinball and Mezel Mods!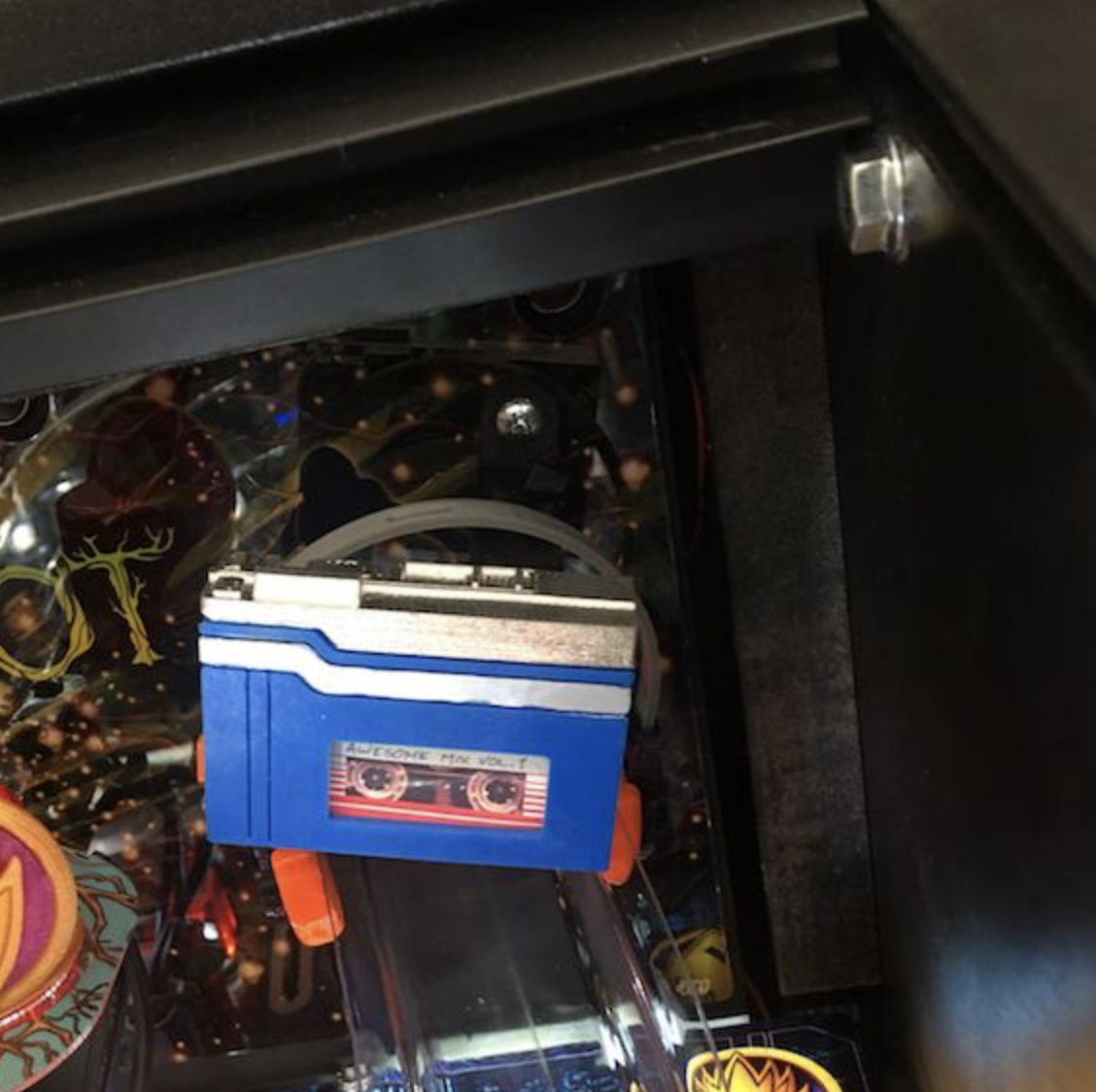 You've got to have this classic icon for your game! The Guardians of the Galaxy Pinball Awesome Tape Player is complete with headphones! Now available at Mezel Mods. Designed and manufactured by Random Pinball. Installs using existing back panel hardware on either the right or left side of your game!
---

Stern Pinball
Most Recent Titles
Star Wars | Guardians of the Galaxy | AC/DC Luci Vault Edition | Iron Maiden | Deadpool | The Beatles | Primus (contract game)
Announced/Confirmed
Elvira 3
Rumors of Future Titles
The Munsters? | Steve Ritchie Black Knight 3000? | Superman 1978? | Beetlejuice? | Godzilla?
Jersey Jack Pinball
Most Recent Titles
Wizard of Oz | The Hobbit | Dialed In | Pirates of the Caribbean
Rumors of Future Titles
Willy Wonka? | Toy Story? | Guns N' Roses?
Chicago Gaming/Planetary Pinball
Most Recent Titles
Medieval Madness Remake | Attack From Mars Remake
Announced/Confirmed
Monster Bash Remake
Rumors of Future Titles
Cactus Canyon Remake? | Theatre of Magic? | Big Bang Bar Remake?
Spooky Pinball
Most Recent Titles
Rob Zombie's Spookshow International | Dominos (*contract game) | Jetsons (*contract game) | Total Nuclear Annihilation (*contract/house game) | Alice Cooper's Nightmare Castle
Rumors of Future Titles
Licensed Title | Scott Danesi Second Game
American Pinball
Most Recent Titles
Houdini
Announced/Confirmed
Oktoberfest
P3 (Multimorphic)
Most Recent Titles
Lexy Lightspeed | Cannon Lagoon | Cosmic Cart Racing
Team Pinball
Most Recent Titles
The Mafia
deeproot Pinball
Announced/Confirmed
Fire and Brimstone | Retro Atomic Zombie Adventureland | Magic Girl | Alice in Wonderland | Dennis Nordman Unlicensed | Dennis Nordman Unlicensed 2
Circus Maximus
Announced/Confirmed
The Pinball Circus Remake | Kingpin
Homepin
Most Recent Titles
Thunderbirds
Rumors of Future Titles
Unlicensed Title
Suncoast Pinball
Announced/Confirmed
Cosmic Carnival
Great Lakes Pinball
Announced/Confirmed
Exposé
Haggis Pinball
Announced/Confirmed
Wraith
Pinball Brothers
Rumors of Future Titles
Queen? | Barry Oursler's Original Theme? | Playboy?
Dutch Pinball
Most Recent Titles
Bride of Pinbot 2.0 | Bride of Pinbot 3.0 (on hold) | The Big Lebowski (production/legal issues)
Silver Castle Pinball
Announced/Confirmed
Timeshock
Phénix Pinball
Announced/Confirmed
Goblin Contest
Get alerts for new posts from This Week in Pinball – follow us on Facebook, Twitter, or sign up by email: